Tiktok users are growing in exponential numbers with 2 billion app downloads registered in the first half of 2020 alone. Available in over 40 countries and with a steady growing number of active users, there's no surprise why direct-to-consumer brands are desperate to get on TikTok. 
But navigating this young and trendy platform can be confusing at first. Especially since your marketing team has its hands full creating amazing content on Instagram.
On this list, you'll find great examples of DTC brands that are currently creating on spot content that will give you the confidence to finally make the jump into TikTok.
Plus, we're sharing 30 TikTok content ideas you can try for your brand today. Ranging from cool collaborations with influencers to easy peasy video ideas you can execute from your WFH desk.
If you want to skip to the freebies, you can download the 30 TikTok content ideas for DTC brands list here!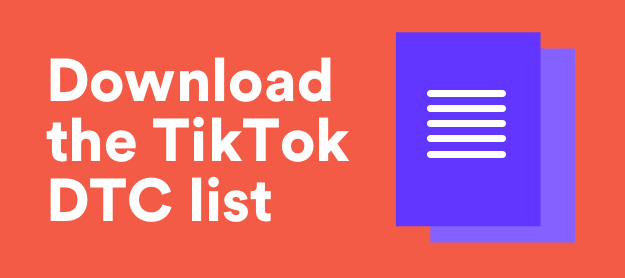 On this list, we've divided these content ideas into 2 categories: Skincare and Cosmetics and Food and Beverages. If you're a DTC brand in a different category, don't exit the tab just yet. You'll find that most of these ideas can be applied to your DTC brand too!
Here we go:
Cosmetics and Skincare
1. Morning/night routines: Curology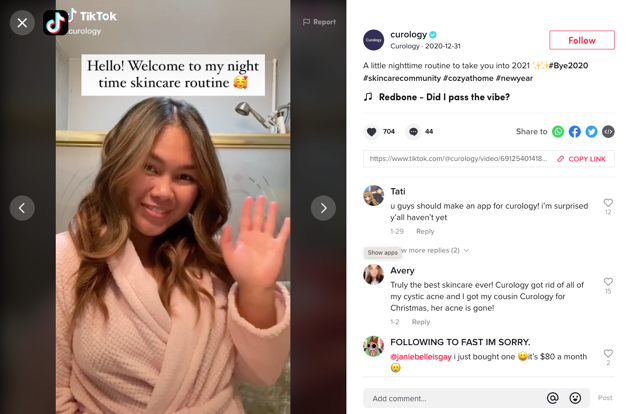 2. Skincare routines from influencers: Function of Beauty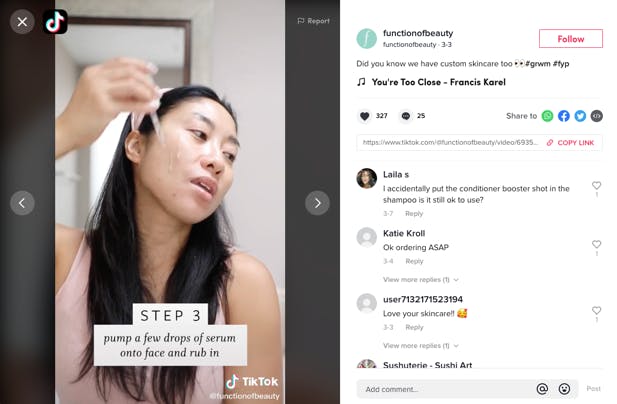 3. Before and after testimonials: Bubble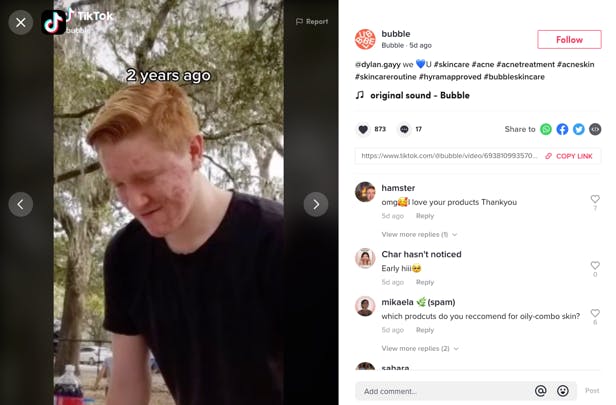 4. Fans favourites: Frank Body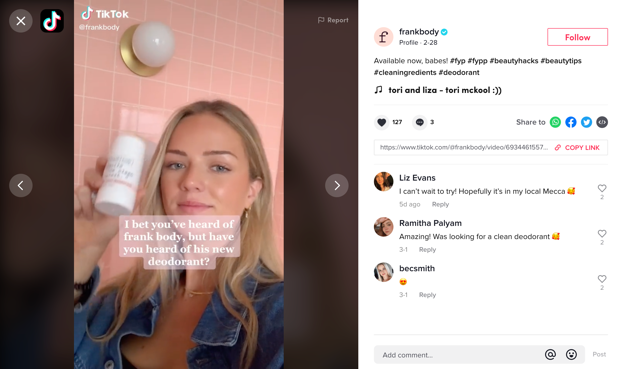 5. New products: Everyday Humans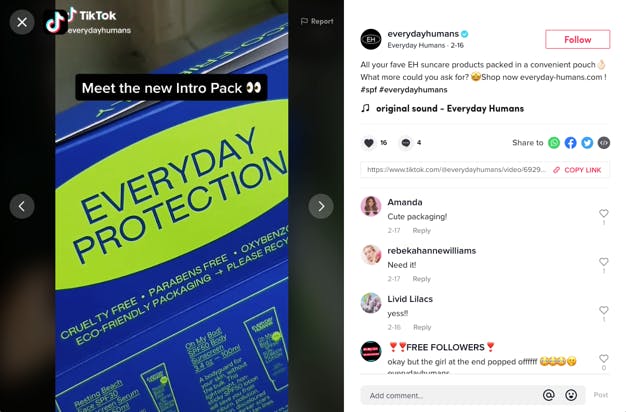 6. Unboxing: Topicals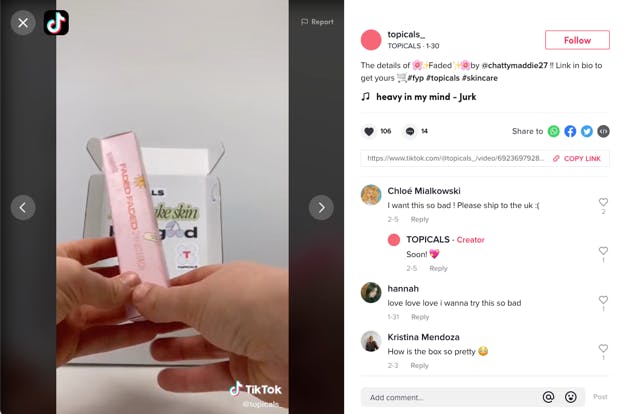 7. Original songs and dances: Glossier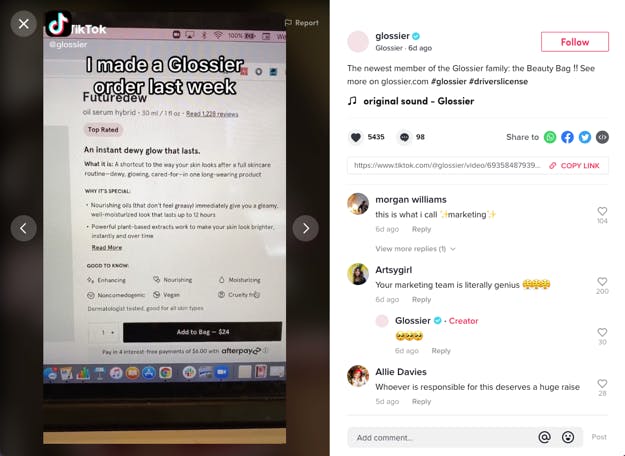 8. Product how-to's: Kaja Beauty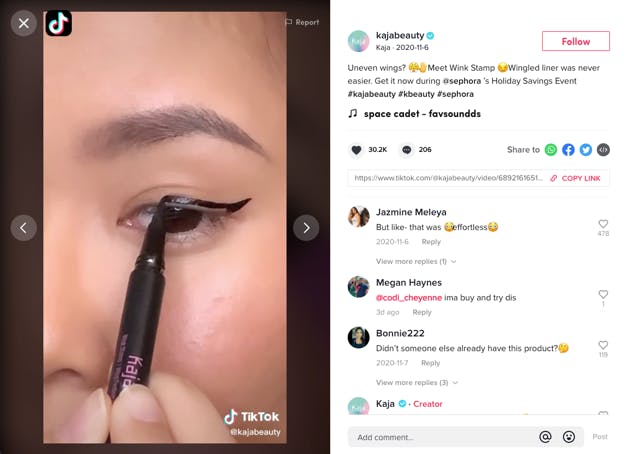 9. Product close-ups: Alleyoop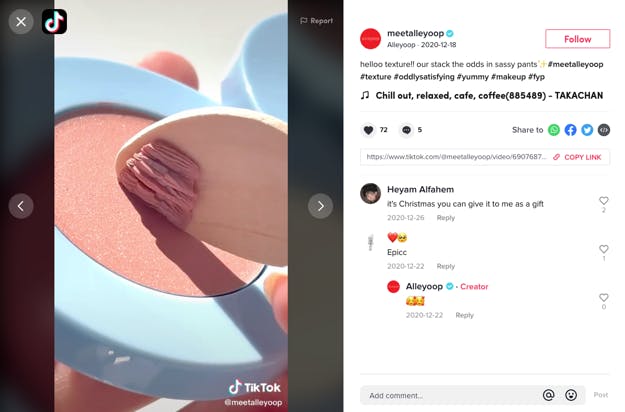 10. News and announcements: Tower28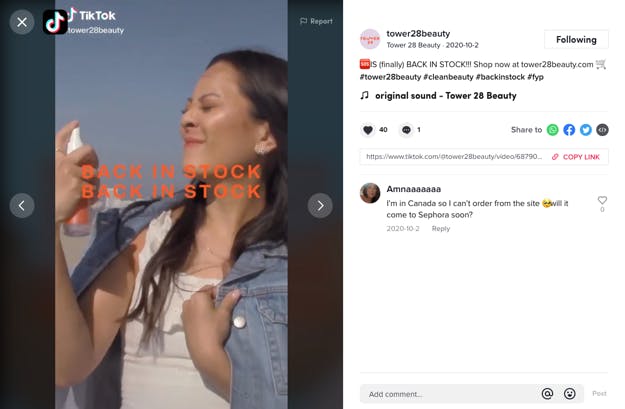 11. Ingredients list: Romer Skincare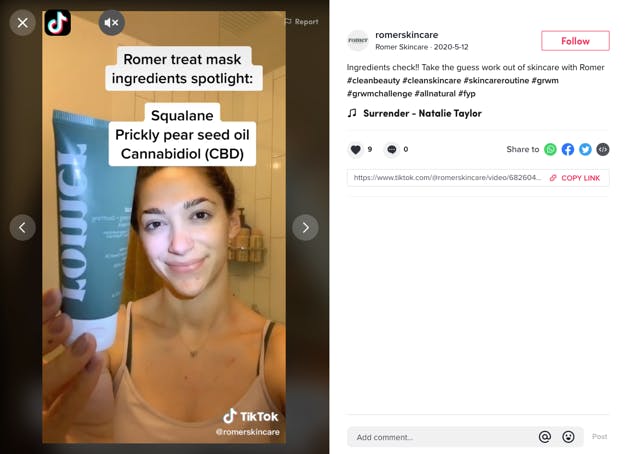 12. Product textures: Ritual Cosmetics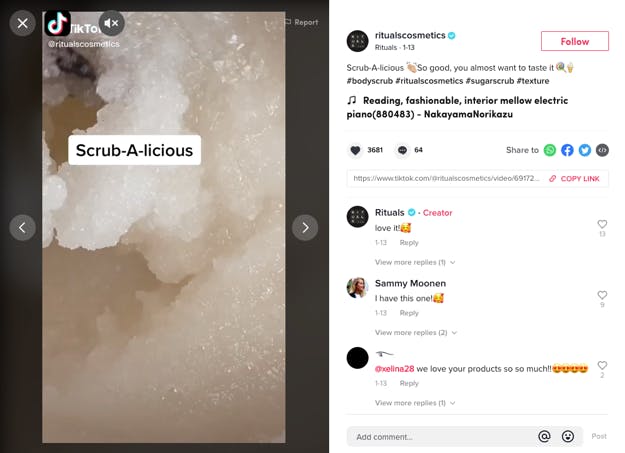 13. Product recommendations from influencers: oVertone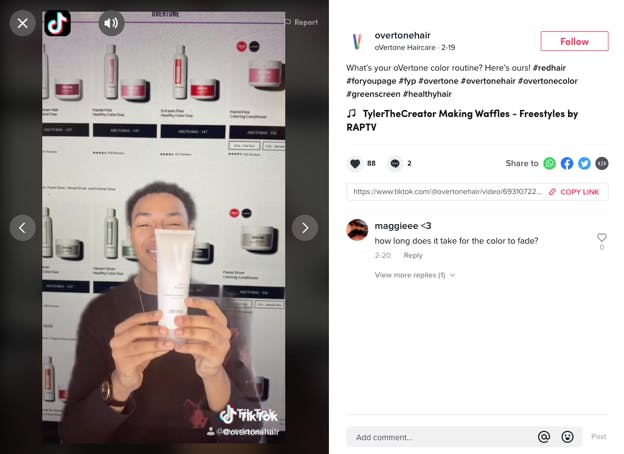 14. Product reviews: Supergoop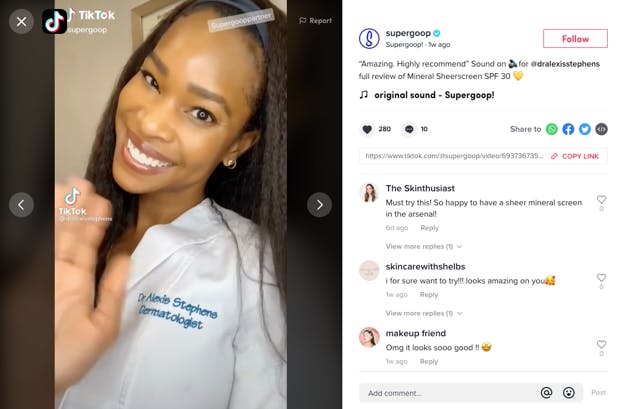 15. Discounts and promos: Myro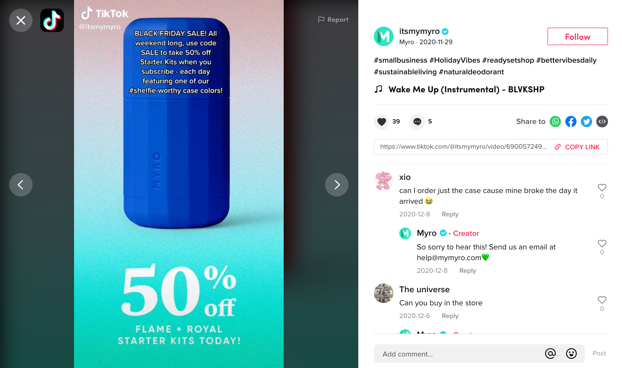 Food and beverages
16. New product launches: Dreampops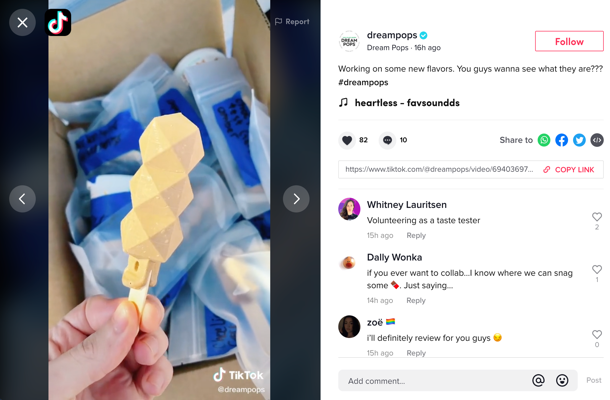 17. Product descriptions: Kencko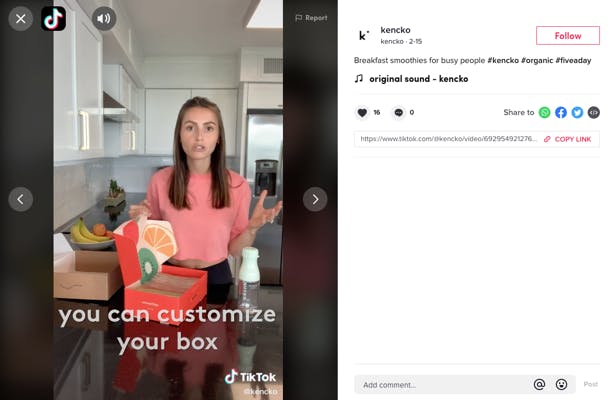 18. Ingredients list: Bev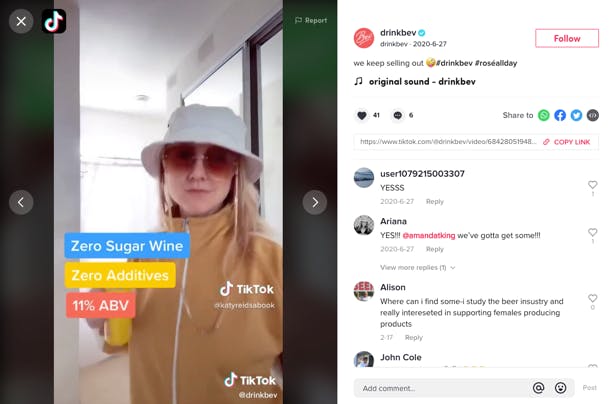 19. Introducing the founders: Blender Bombs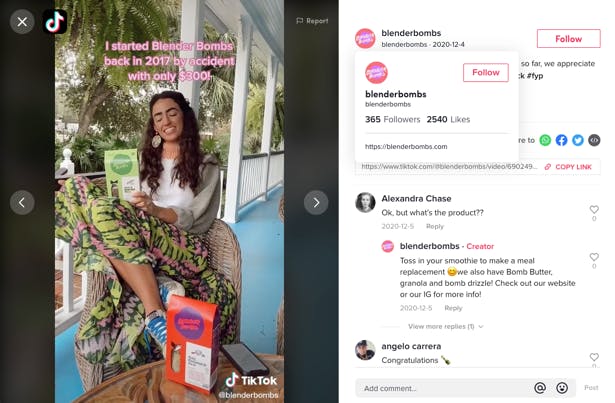 20. Introducing team members: Bohana Life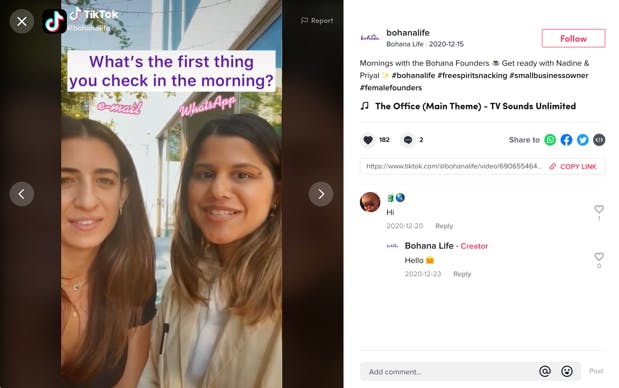 21. Flavors available: Ugly drinks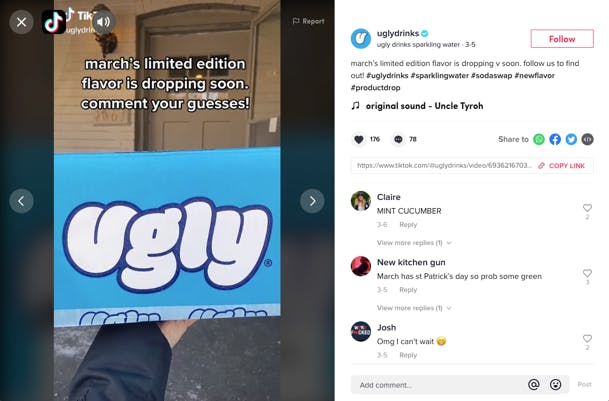 22. Stockists: Rae Wellness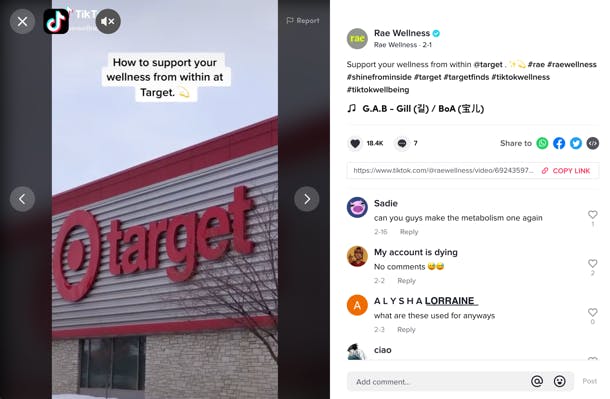 23. Packaging: Behave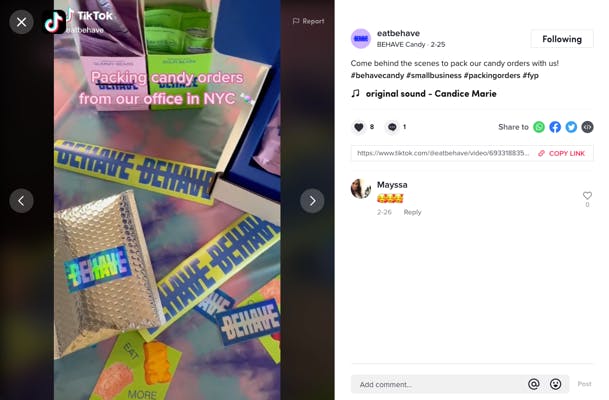 24. Branding tips: Poppi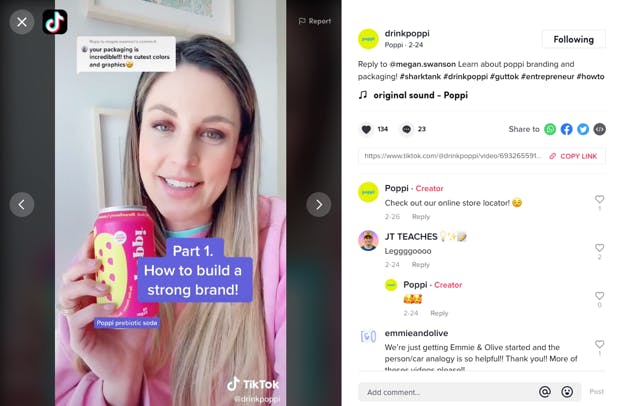 25. Merch: Smart Sweets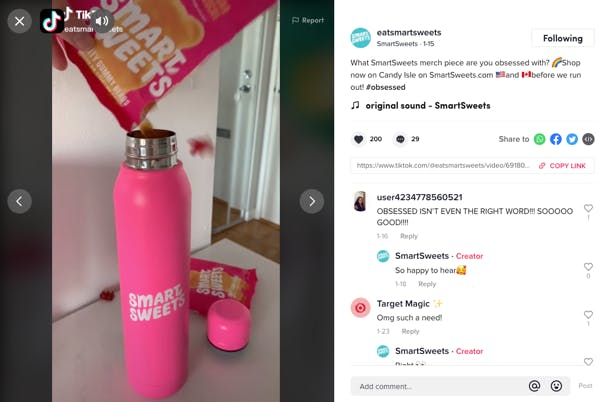 26. Giveaways: Huel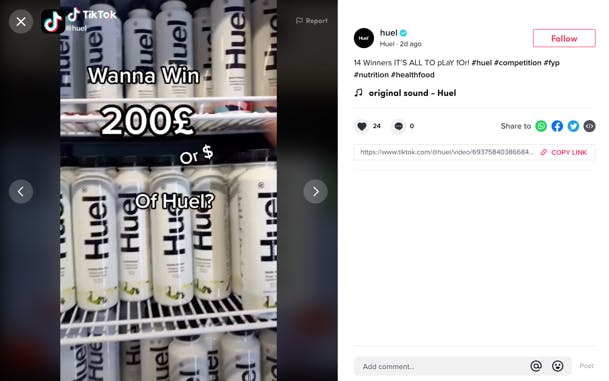 27. Product closeups: Ruby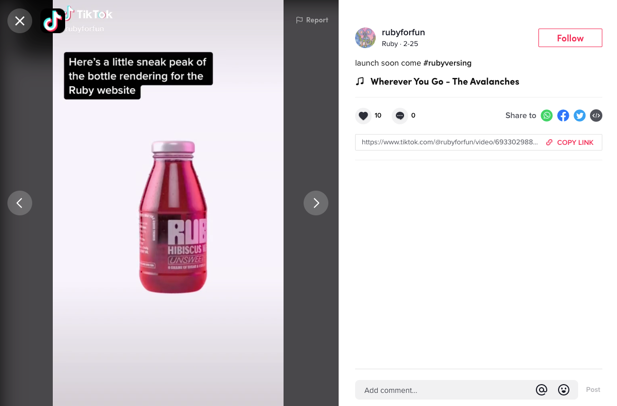 28. Behind the scenes: Guia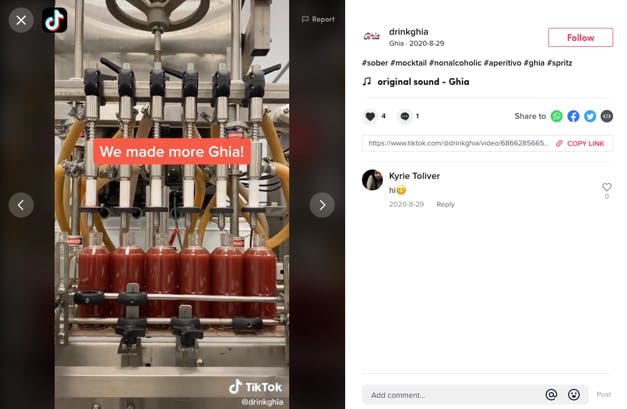 29. Costumer's testimonials: Bimble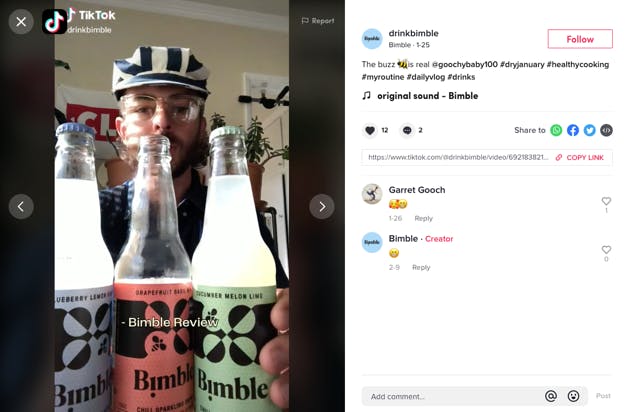 30. Recipes: The Good Ritual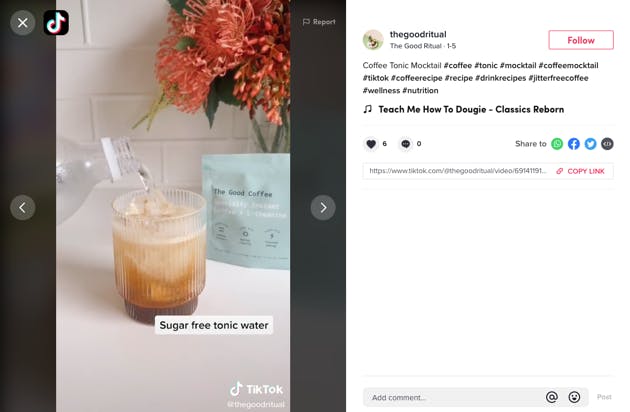 Summary
If you're new to TikTok, it's hard to imagine what kind of content is right for your DTC brand. Luckily, there are lots of brands out there who have taken the first step into this platform and have created content that is not all viral dance moves but is equally engaging for their audience and profitable for their business. 
Download the 30 TikTok content ideas for DTC brands list here and get creating!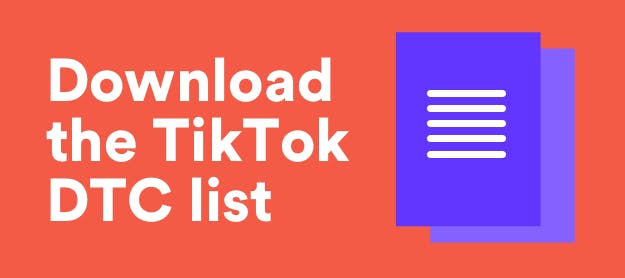 When you're ready, don't forget to add a branded bio link to your TikTok profile. Learn more about bio links on our Ultimate Guide to Bio Links.
Create a free account on tapkit to start your bio link journey!