The link in bio is the "most valuable real estate in the digital world" said Andrew Chen a few months back. And he wasn't wrong.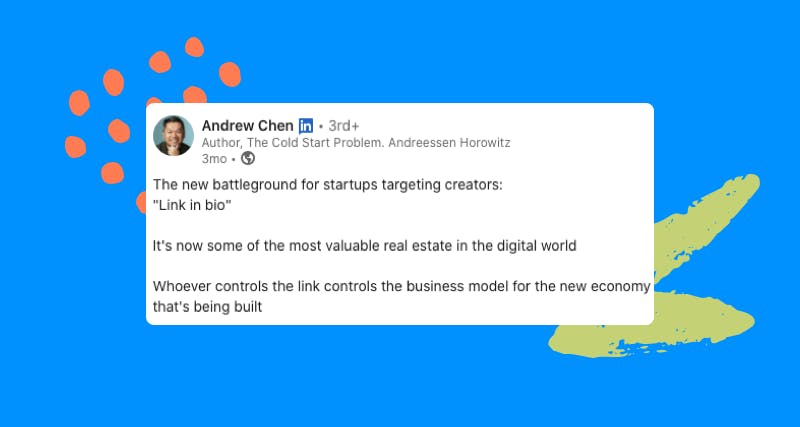 Having an optimised, branded and smart bio link on Instagram is becoming more and more vital for brands and creators to stand out from the crowd and reach their Instagram marketing goals.
If you're unfamiliar with bio links, or semi-aware and looking to know more, follow this ultimate guide. We'll learn about what bio link tools are available today, what an optimised bio link should look like and what you can expect from the perfect bio link.
Want to skip to the freebies? Click here to download!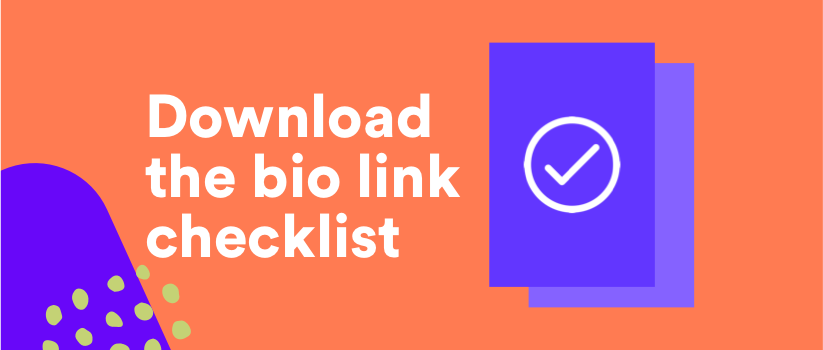 Bio link basics
What is a bio link?
To put it simply, the bio link is the only clickable link on your Instagram's profile found on your bio section.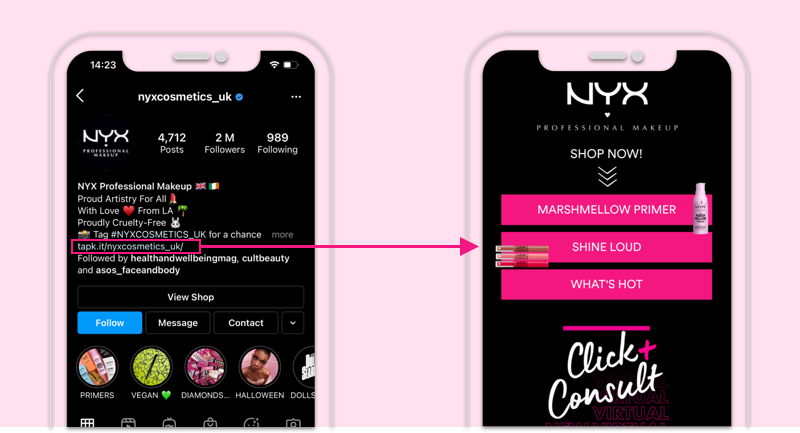 Why you need a bio link 
One thing is for sure, placing a link on your bio is an absolute must. Regardless of what you choose to place there, the bio link is the only gateway to every part of your brand that doesn't live on Instagram, whether that's your website or other pieces of content. Without it, you'll be missing an opportunity to convert followers to customers.
What to include in your bio link?
The most common practice is to place your website's URL. And while this makes sense at the very early stages of your profile, you might soon realize that the best practices on Instagram include captions with call-to-actions like Hit the link in bio to shop, Visit the link in bio to discover more, Tap the bio link to watch. So the answer to this question is, really, whatever you feel that you need to share with your followers without having to replace the link every time there's a new content to be shared.

Why do your followers visit your bio link?
Your followers want more from you, so giving them access to other sides of your business through your link in bio is essential in nurturing your relationship with them and with your brand. 
Most common reasons why followers visit your bio link:
To learn more about your brand
To buy what you're selling
To read, watch, listen or download your content
To sign up for your newsletter
Bio link tools in 2021
Now that we've covered the basics of bio links, it's time to find out what existing tools are out there, what differences there are between them and how to choose the best one for your business.
Linktr.ee
Linktr.ee stands out thanks to its simple concept: copy-paste your external URLs into a list of buttons. 
Their free version offers limited branding options, but Linktree Pro unlocks features including a few more options to customise background and buttons. Plus an analytics panel and social integrations like Mailchimp, Facebook, Youtube and Zapier.
If you're just getting started, Linktree it's easy and simple to use with limited branding customisation. Brands that rely on visual stimulation might come up short.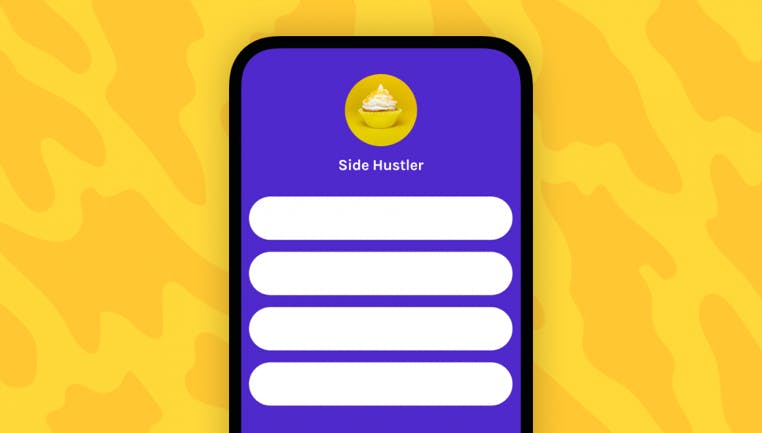 Photo via Linktree
Tapkit
If Canva and Linktree had a baby, it would be tapkit! That's right, we saw the best of both worlds and we created a drag and drop tool that builds fully branded and interactive bio links. Tapkit has not only looks, it has brains too. With tapkit, you can integrate Mailchimp, Klaviyo, Hubspot, Facebook pixel, Zapier, Facebook messenger and Whatsapp. Plus recover analytics on bio links visits, engagement and email capture.
Tapkit is free forever, but you can upgrade to PRO to enjoy all the smart integrations. 
BONUS: with tapkit PRO you can also build interactive experiences like product quizzes, lead generation forms and micro research forms.
Shorby
Shorby is a micro-landing page builder that can be used as a bio link. It's well known for its broad integration capabilities. Their core offering is the capability of reshaping your website's content into a mobile-first landing page where you can link all the relevant sections of your site. 
Branding is not a big part of their USP but if you're looking to create a content-rich bio link, Shorby is the tool for you. Shorby doesn't have a free version, but you can find your pricing options here.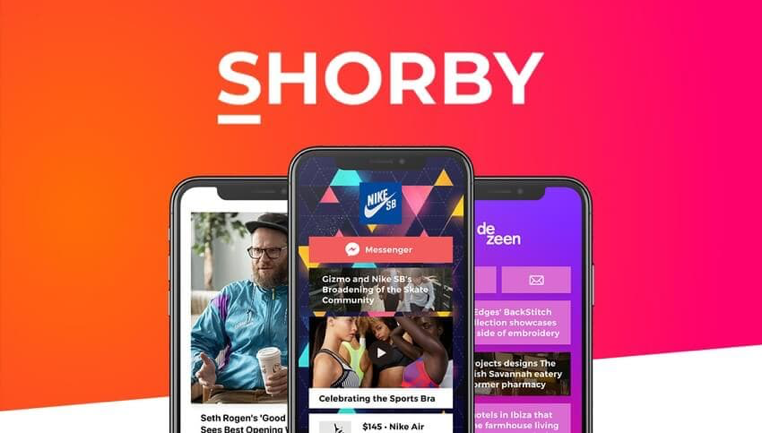 Photo via www.99signals.com
Linkin.bio by Later
Linkin.bio is a clickable grid that allows you to link your external URL to your feed posts. It's mobile-friendly and pretty simple to set up via the Later platform. With Linkin.bio you can
Linkin.bio is free to set up, but in order to get the analytics you need, you'll have to subscribe to Later.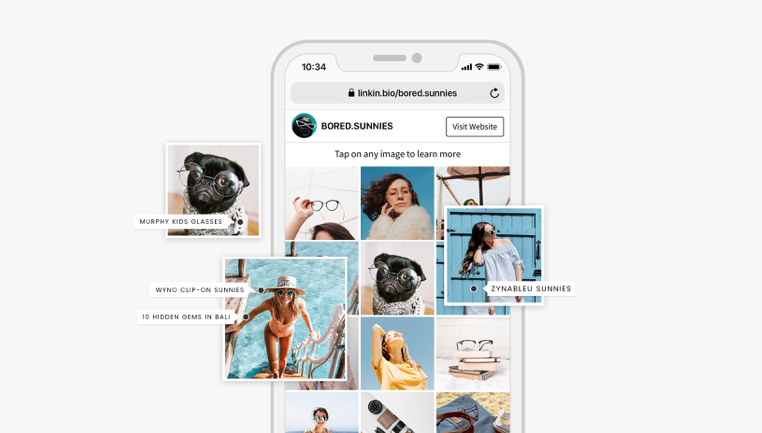 Photo via Later
Bio link checklist
Before you go ahead and choose the bio link tool that works best for your business, let's go through this bio link checklist and find out what must-haves a link in bio tool should offer in order to build an optimised bio link.
You can also download this checklist here!
Relevant links
There are two types of relevant links that your bio link should have: Your basic links and your CTA links. 
Basic links are any links that redirect your followers to your brand's information. Here are some examples:
Homepage
Shopping page
About us
Contact us
Reviews
Read the Blog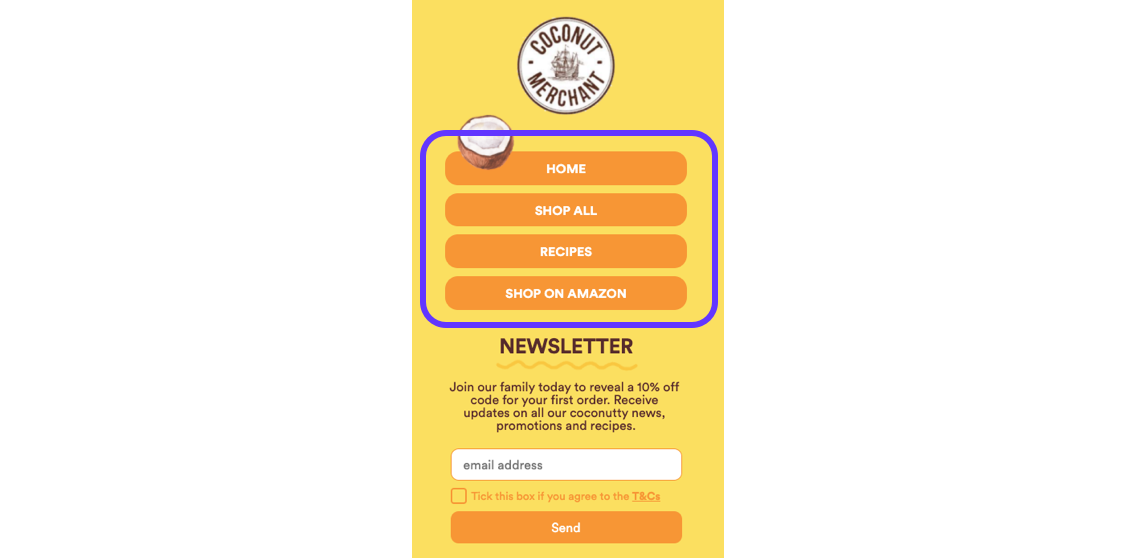 CTA links are links that are relevant every time you have a call-to-action in your captions and that are likely to be updated weekly or monthly like:
Giveaways
Blog posts
Offers or discounts
Limited time products
Collaborations
Features in the press
Downloadables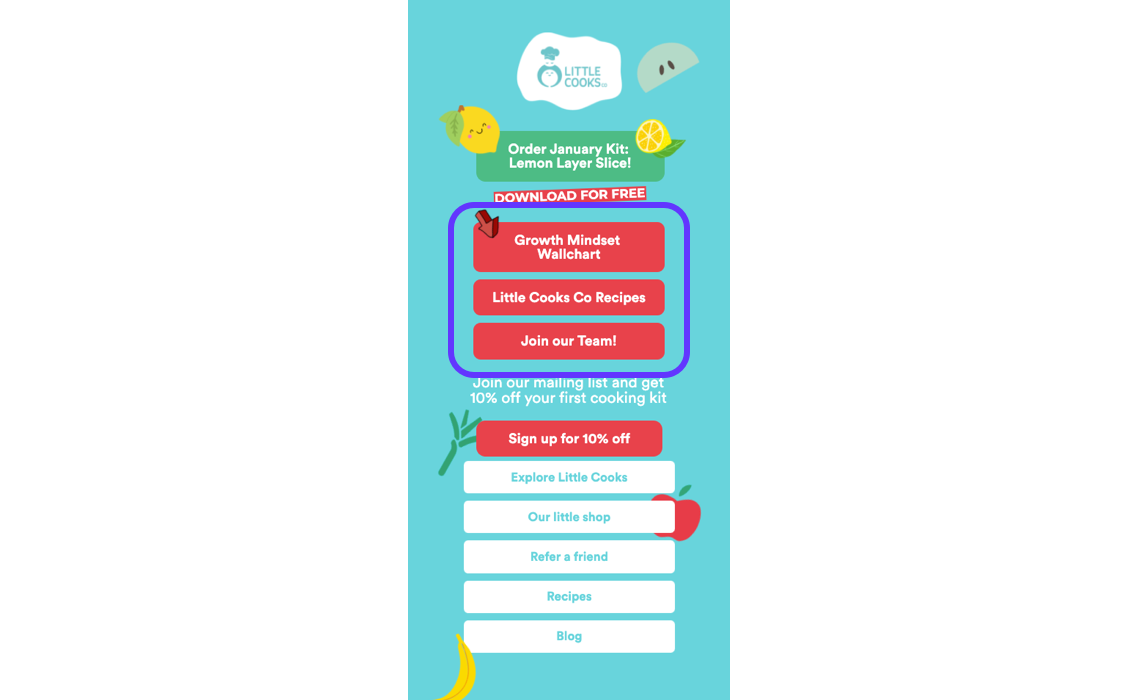 Grow your email list 
After your relevant links, an email capture form is the second most important element of your bio link. The most optimised email capture forms should:
Integrate with your email host provider (e.g Mailchimp or Klaviyo)
Have customisable T&Cs
Be clear and easy to find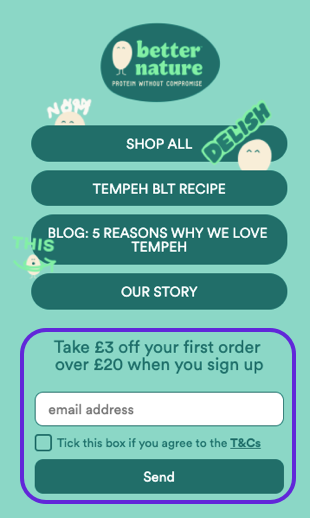 Shop products in bio 
Shine a spotlight on your products. Matching the product feature to your sales targets or product campaigns and making sure you're linking to product pages for faster checkout.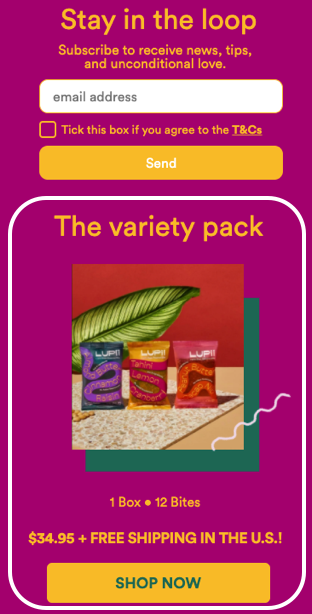 Retarget on Instagram
One of the most powerful advantages a bio link can give your business is retargeting. Integrate your Facebook pixel to retarget followers who visited your bio link.

Branding assets
Your brand isn't all just buttons and text, so why should your bio link be? Customisable capabilities are helping brands stand out from their competitors by staying true to their branding on every step, from the feed to the bio link to a website.
Custom URL
Want to go a step further into bio link branding? Consider using a custom URL for your bio link. So instead of linkt.ree/brand or tapk.it/brand you can choose how your link is displayed on your bio.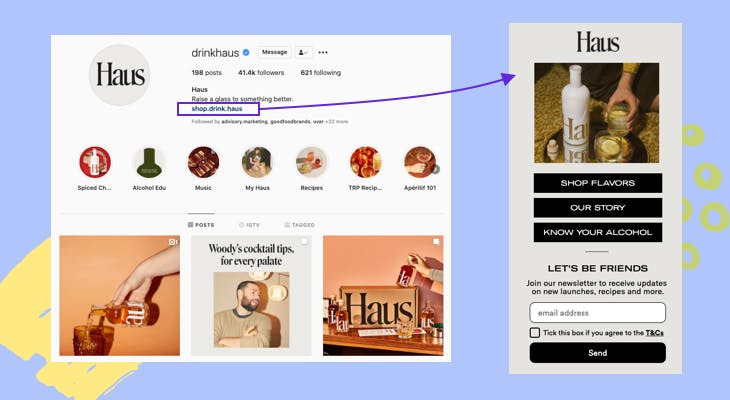 Final steps
You're almost ready to share your brand new bio link with your followers! Let's review quickly what you've learned so far:
✅ What is a bio link and why you need one
✅ What tools are available to me and what they offer
✅ What my bio link should have to get the most out of it
Ok, I'm ready, how do I add my bio link to my Instagram profile? Find out next!
How to place your bio link on your Instagram bio
Copy your bio link after creating it on the tool
Open your Instagram profile and click on Edit profile
Paste the link on the Website section and click done
That's it! Your bio link is now live for your followers to visit.
How to drive traffic to your bio link
As the final steps on your bio link journey, here are some tips on how to prompt your followers to visit your bio link.
Add a clear call to action in your caption: if you're sharing something new with your followers make sure you let them know exactly how to find it. A simple "Visit the link in bio" CTA will suffice. Most Instagram users know where your bio link is, so make sure you ask them to visit it as often as you can.

It's ok to use a cliffhanger: a little mystery never hurt anyone! Tease your followers with partial information and reveal the rest on a redirected link that they can access through your bio link.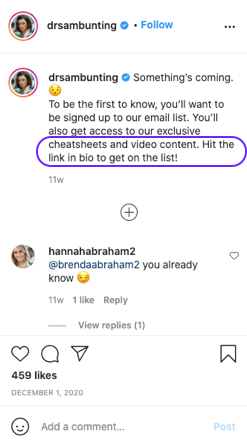 3. Incentives: offers, discounts, freebies, giveaways and any other kind of incentive is a great way to draw followers to your bio link.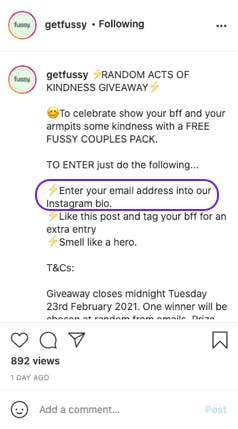 Bio link analytics
If you reached this section of our guide means that you're now ready to build a super optimised bio link for your Instagram profile! 
Once your bio link has been live for a couple of days or weeks, make sure you check your analytics regularly. Here you'll find out how your followers are responding and interacting with your bio link. This is crucial to find out what you can learn from them, what worked and what needs to be improved! Here are some basic KPIs you should be on the lookout for:
Number of clicks to your bio link 
Number of leads collected on your email capture form
What links were visited and frequency
What prompted traffic to your bio link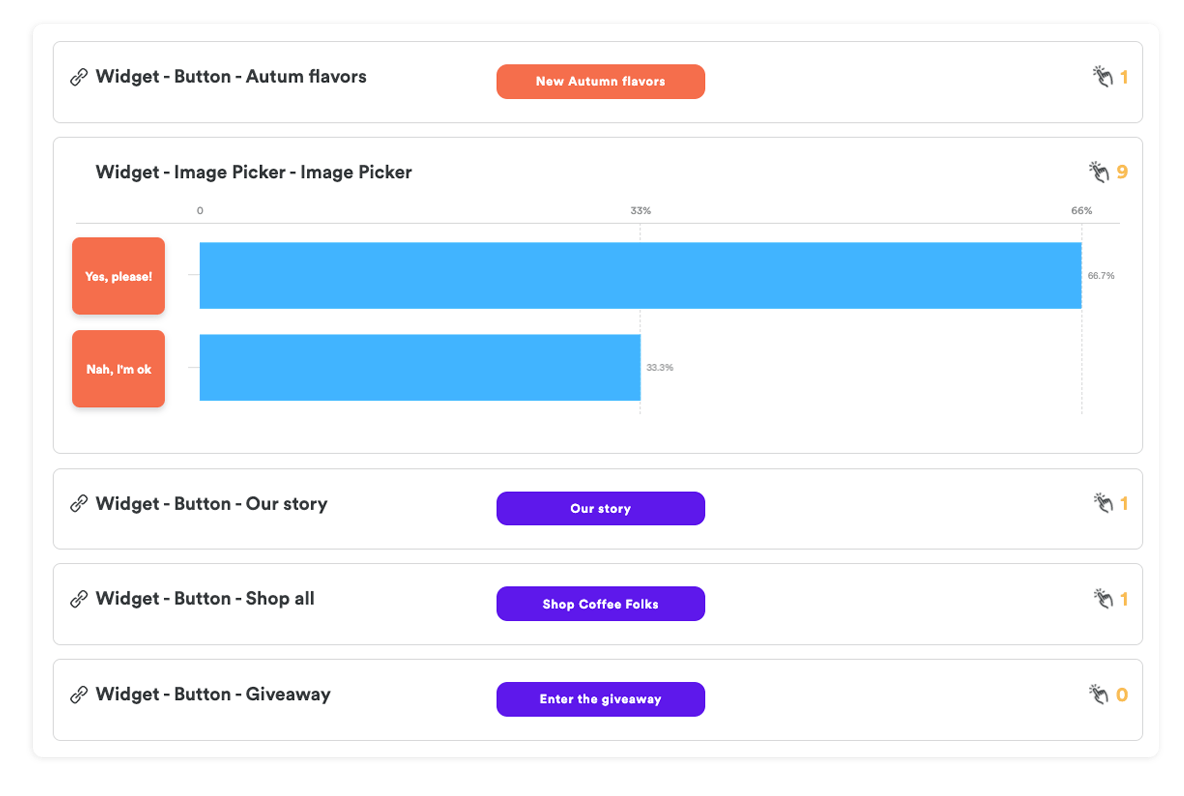 Create a bio link on tapkit
Are you feeling confident about your bio link expertise? Whether this is your first time creating a bio link or you're ready to upgrade from Linktree and other tools, tapkit has all the power of marketing widgets + total customisation capabilities to create a fully branded bio link. Plus we have a range of fun and easy to use templates to get you started, all on our free plan!
Create a free account here and get started with your bio link journey.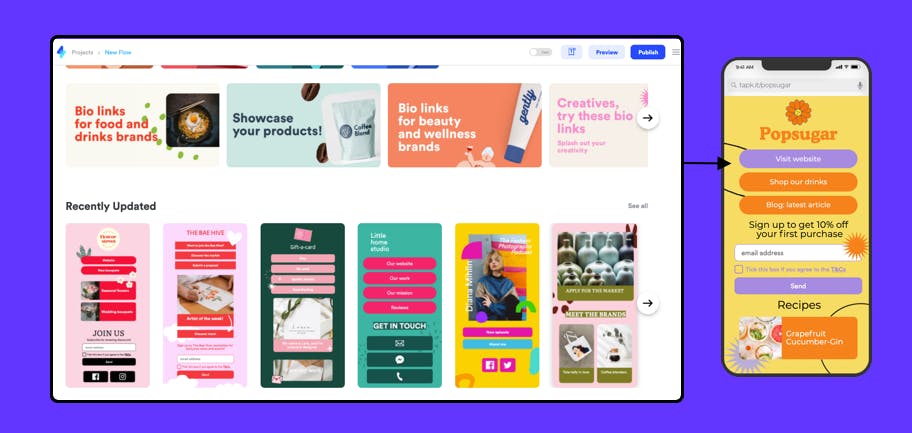 Summary
Bio links are a very simple but powerful way to get the most out of Instagram's marketing efforts. Starting today or improving what you already have can give you results from day one.
Here's a recap of what we reviewed on this guide:
1. What's a bio link? 
A bio link is the only clickable link on Instagram found on your profile's bio
2. Why do I need a bio link on my Instagram bio? 
The bio link is the only gateway to every part of your business that doesn't live on Instagram, without it, you're missing out on sharing more content to your followers.
3. What bio link tools are available? 
Tools that stand out: Tapkit, Linktree, Later, Shorby.
4. Bio link checklist before sharing: 
My basic links, my CTA links, an email capture form, pixel integration, branding assets, custom URL.
5. How to place my link on my Instagrams bio?
Copy your new bio link > Head to your Instagrams profile > Hit edit profile > Paste bio link on Website section > Click done
6.How do I get my followers to click my bio link?
Add strong CTA's in my captions and Instagram stories
7. Bio link analytics
Review bio links analytics to review if KPIs were reached and gather customer insights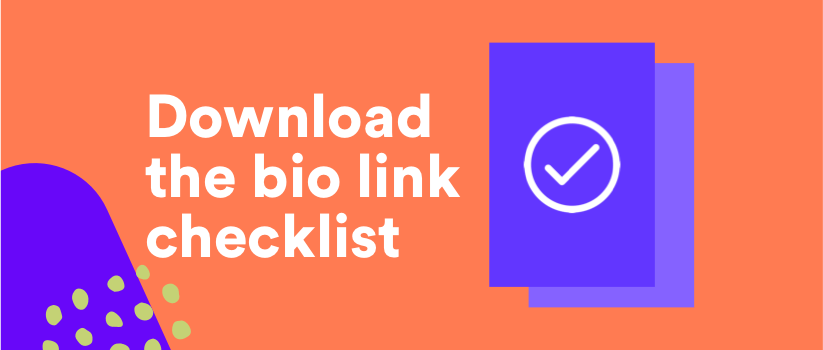 Download the bio link checklist for you to keep track of your progress on your bio link journey, and book a chat with one of our friendly tapkit members if you need an extra push to get you started!