Tackling your brand's Instagram feed for the first time can be overwhelming. You probably want to be consistent, relevant and unique. But with more and more brands appearing on our feeds, where do you start?
In this guide, we'll give you 5 key steps to take into account when planning and creating your Instagram feed, with the help of our friends over at @eatcandid, who are masters at keeping a super curated grid and are our #Instagramgoals.
Step 1: Choose your themes
Don't skip this step, planning out the themes you will use throughout your feed before you start posting will save you time in the future and will help you execute with more confidence. Here's a simple theme guide you can follow:
Theme: Product
Subtheme: Stockists
Post: We've arrived at Wholefoods!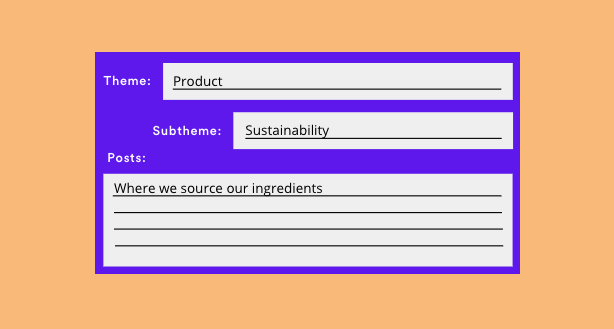 Step 2: Plan your aesthetics
Make sure you're bringing your brand to your grid. Stay true to your brand colours and style of photography. The feed is key to communicate who you are to the people arriving in your feed for the first time.

Here's what our friends at Candid recommend:
"Set the standard for the feed such as primary color, brand color, and think of hiring a fresh pool talented artists that can create contents that fit within the standard for the brand if you don't have a budget to hire artists yet, you can also sign up for Canva and start creating content there." Tiffany Zhang, Social Media Strategist at Candid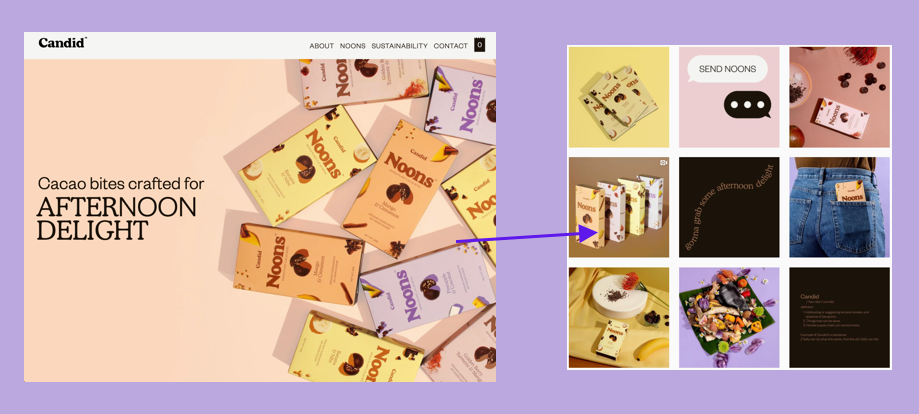 Step 3: Define a tone of voice for captions
Brands are not settling with basic conversations on Social. Make sure that you're taking the right to according to your audience. Do some research, do you need more emojis? Should you start with a joke? Are you creating space for conversations?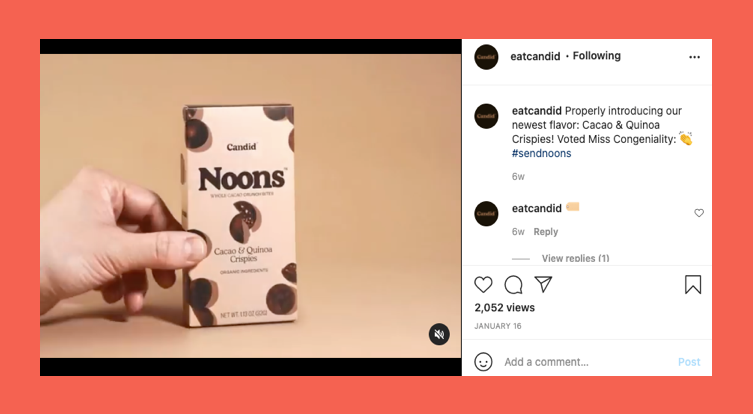 Step 4: Plan and schedule your content
Candid recommends:
"It's great to use apps that can let you plan out your feed such as Plann/Preview. Another great way to have additional content is by collaborating with influencers (with a similar style) that can help spread visibility, gain reviews, and new content for the feed" Tiffany Zhang, Social Media Strategist at Candid.
Thinking about what to post next can be daunting. To avoid Instagram anxiety, use a grid planner and a scheduling tool. A grid planner will help you preview how every post will look before you post and make sure you're not overdoing one type of post. A scheduler tool can take the stress off manually posting from your phone. Here are some post schedulers tools you can look into: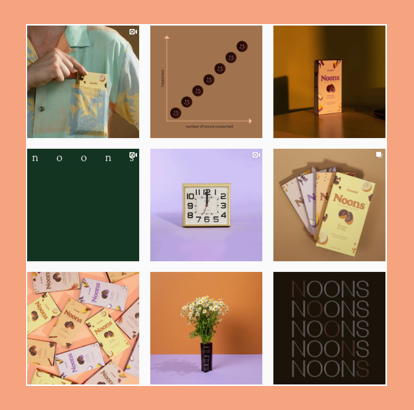 Step 5: Brand your bio link 
The final step to consider for a perfectly branded profile is think how your link in bio is going to look like. 
With tapkit, you can create a fully branded bio link that matches your grid, your website and of course your brand. All on our free plan.
Here's what Candid had to say about tapkit:
"We love Tapkit! It is a very flexible, fun and easy tool for businesses to use so we can customize our bio instead of plain links. Additionally, there are so many options for us to make it more engaging with our customers. So happy that tapkit exists!" Tiffany Zhang, Social Media Strategist at Candid.
A bio link shouldn't be overlooked, especially since it's the only gateway from Instagram to your external content. Have a look at our Bio Link Ultimate Guide to make sure you hit all the right notes when creating your own.
Summary
Make sure you're taking these basic first steps when planning your Instagram's feed for the very first time.
Choose your themes
Plan your aesthetics
Define a tone of voice for captions
Plan and schedule your content
Brand your bio link 
You're ready to hit the ground running! Thanks to our friends at Candid for sharing these important tips with our community. Make sure you visit them at @eatcandid and give them some 💛.
Create a free account on tapkit to start your bio link journey!