According to Instagram, over 500 million accounts use Instagram Stories every day.
The value of including this medium to your marketing plan should not go underestimated.
On this hands-on guide, we'll convince you once and for all why your business needs Interactive stories, and together, we will tackle all your designing and storytelling fears.
Let's build powerful and engaging Interactive stories!
First things first, what are Interactive stories?
Smartphones have changed the content consumption landscape from horizontal to vertical, forcing marketers, filmmakers and social media managers to consider redesigning content to fit 9:16 aspect ratios.
This notion was quickly picked up in 2011 by Snapchat who created Snap stories: a photo or short video shared for 24 hours on their social media platform. Famous for their, back then, unique face filters.
Fast forward to 2016, Instagram reimagined the concept and created Instagram stories: a 15 second series of photos or videos with interactive features, filters and a 24-hour lifespan on their platform.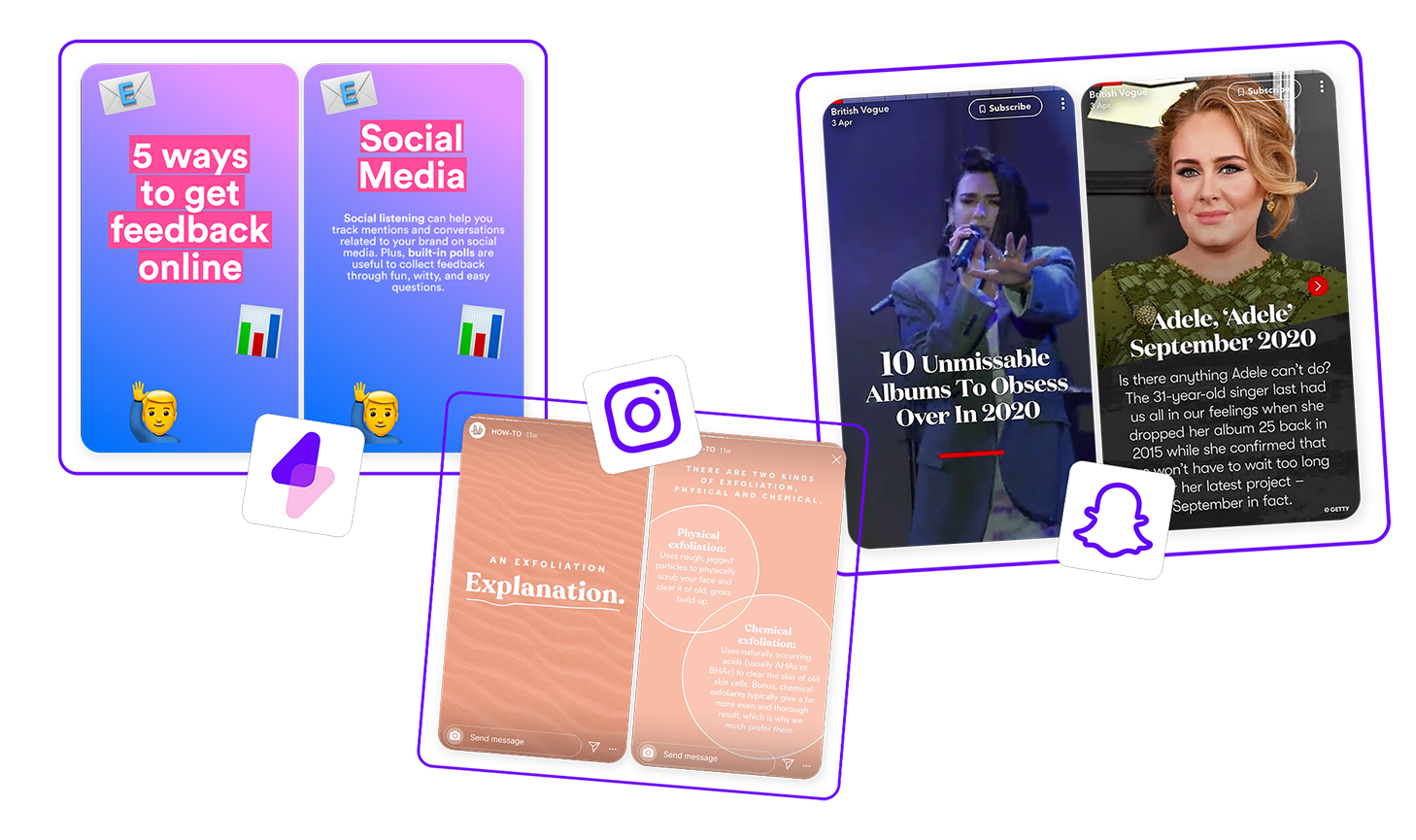 Why are Interactive stories such a big deal?
80% of audiences are consuming content on mobile devices, therefore designing mobile-first generates higher engagement.
Pretty simple right?
Since less information is in our field of vision on a phone, content needs to be presented in bite-sized but accessible ways.
Thinking of going vertical for most of your communication assets is probably one of the smartest things brands can do right now. Vertical marketing plays a key role in today's visual content revolution.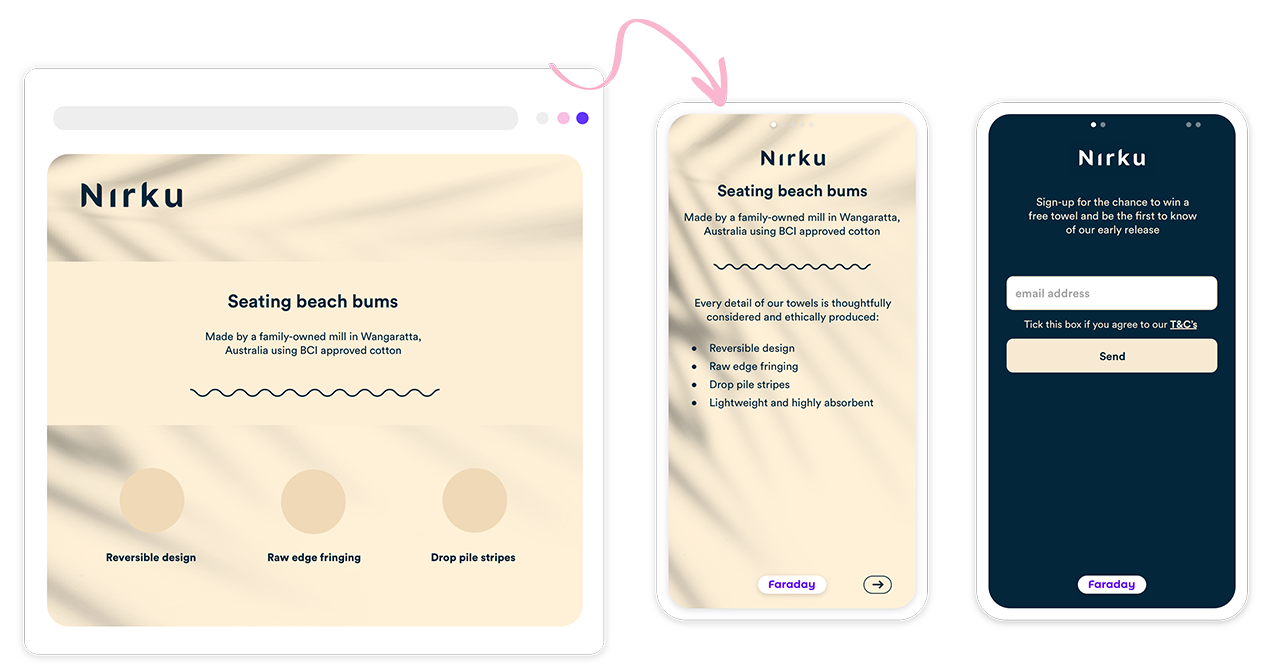 In the age of apps, social media platforms and never-ending ads, this new format has created a world of possibilities for brands and marketers to have a chance at grabbing people's attention. And thanks to social media apps like Snapchat and Instagram, everyone can now become a story-creator.
The success of stories
What is it about Instagram Stories that makes it the number one platform to create an Interactive story?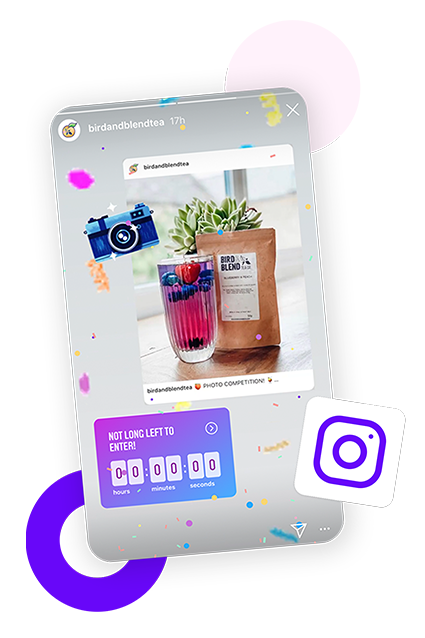 Probably the ability to post multiple photos and videos in chronological order and the platform's variety of interactive features. Or maybe it's just the opportunity to open up a whole new world of storytelling.
Reasons why people love it
Offers an opportunity to be creative: With attention spans growing shorter, key messaging on vertical stories can be presented within the first five seconds and include as many thumb-stopping creative assets you can fit in a total of fifteen seconds per slide.

Expands reach to new audiences: Repurposing your content into vertical format gives an opportunity for your content to reach audiences that spend 80% of their screen time on their mobile devices.

Short and sweet narratives: The magic of vertical storytelling is that it can store big chunks of information that can be delivered quickly in a fun, eye-catching format.

User participation: Adding polls, open questions and swipe-ups are the easiest way to encourage obvious engagement with followers. Instagram found that it's not enough to repurpose your existing content but giving your followers the tools to engage with you is part of what makes them unique.
More convincing data:
1 in 4 Millennials and Gen Z-ers look for Stories of the products and services they want to buy.
15%–25% of people swipe up on a link in branded Stories.
36% of businesses use Instagram Stories for product promotion.
Ultimately, Instagram stories have given users the opportunity to become instant storytellers and it didn't take long before brands saw them as an amazing medium to include in their marketing campaigns.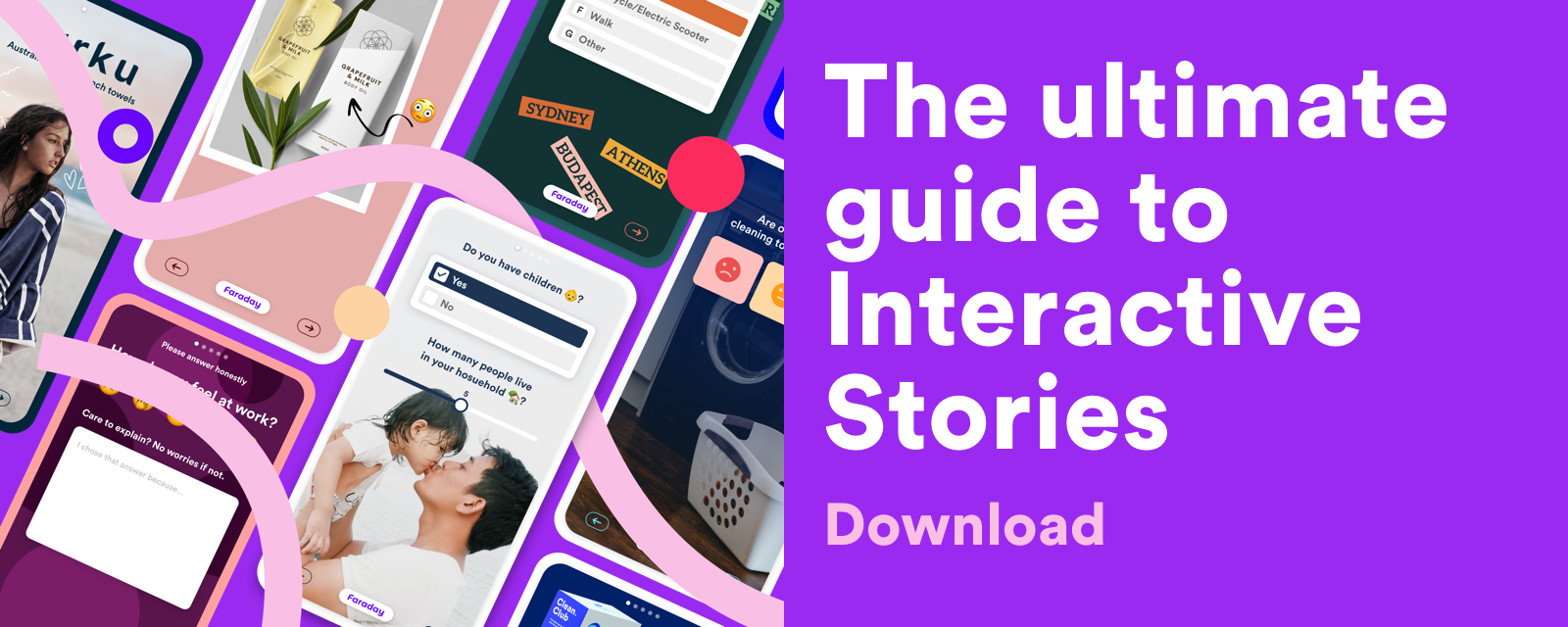 A short but sweet intro to the concept of Interactive stories. There is so much more we want to share with you, including a free and downloadable workbook guide! Stick around for Part 2 of our series, coming soon.