Recommending your products to your target market is an increasingly popular way to motivate potential customers to shop and to introduce your brand in a fun, interactive format.
If you're still not convinced, here are 4 benefits that your brand will be able to see from using a Product Recommendation Quiz:
1) As individuals, Quizzes are a way to help every one of us discover what interests us, what we are attracted to and even what motivates us. Finding out something new about ourselves is an organic attention magnet and that's why Quizzes are so popular.
2) Promote your product benefits seamlessly with a Product Quiz. Often, brands saturate potential clients with information about their product's benefits. With a quiz, your customers choose to be exposed to all of those benefits.
3) You can recommend a product personalised to that consumer based on their answers. What better way to retain a new customer, then by simplifying their search and leading them straight into a product they'll love.
4) Gather leads. An engaging quiz will keep your audience hooked throughout the experience enough for them to make it to the end-frame where the lead capture should happen.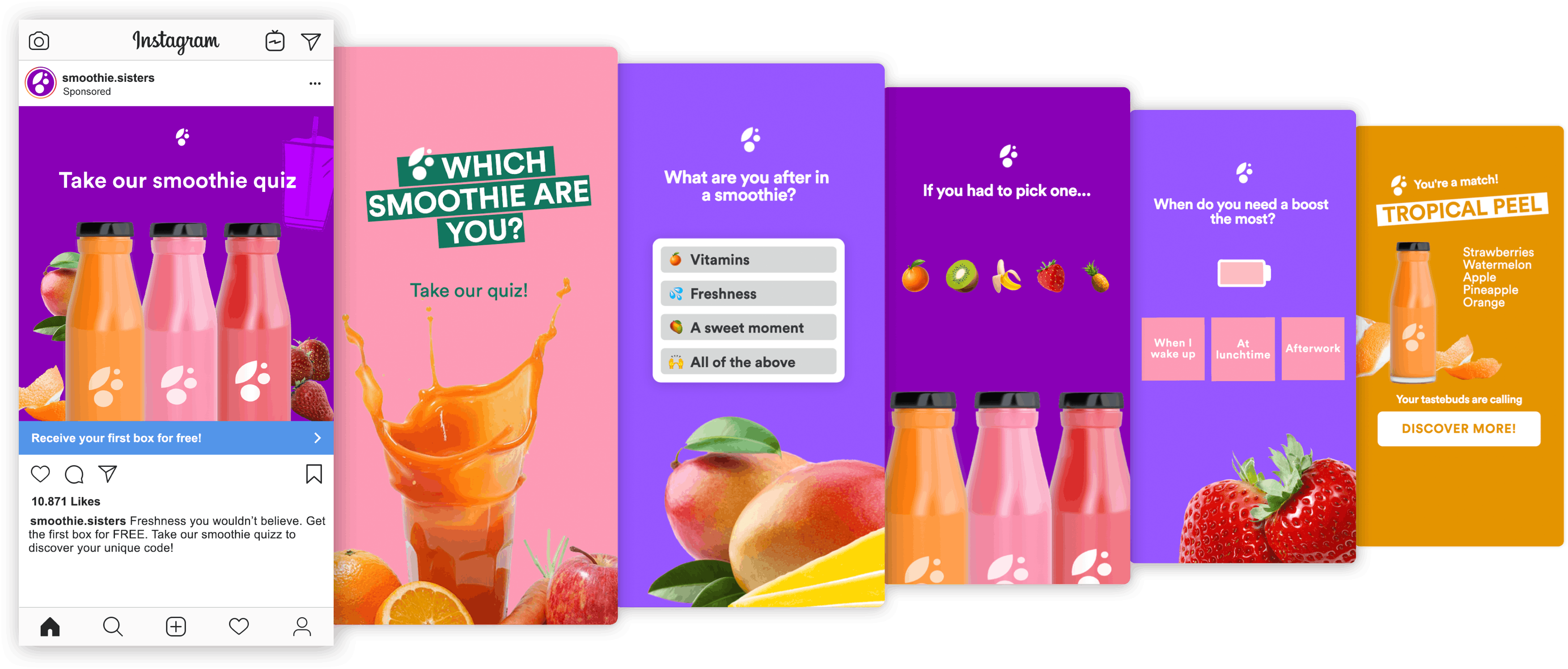 How to optimise a Product Recommendation Quiz
First, you'll need to segment your target customers and create brand personas based on your market research.
For example: From our generic Smoothie brand we can segment our customers into the Sporty persona, the Detox persona and the Casual persona.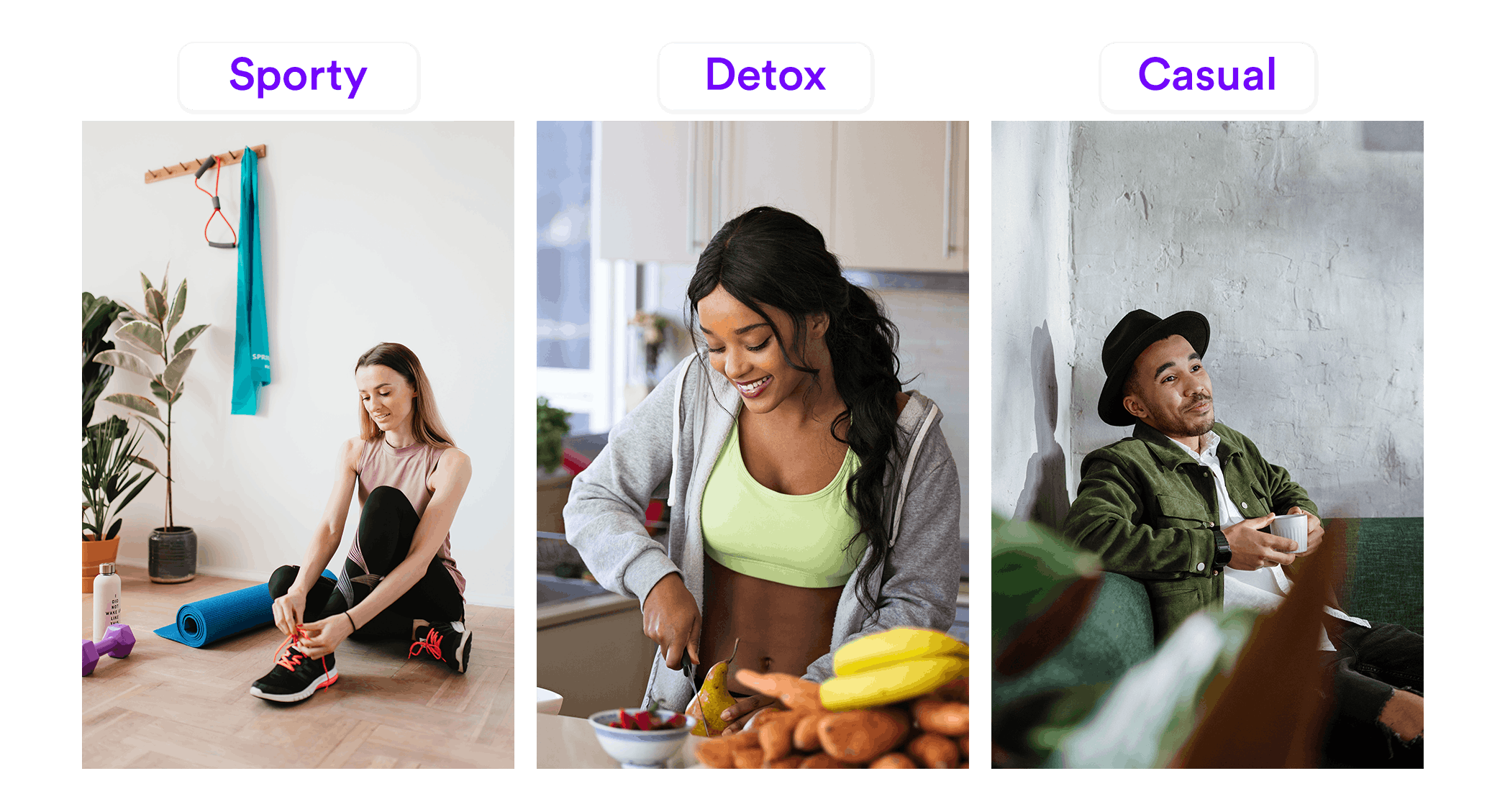 Once you've identified these, you can match a product with each persona that would suit them best depending on their interests.
For example, from our Smoothie brand, we have a set of products called the Citrus sun smoothie, the Greenie smoothie and the Berrylicious smoothie.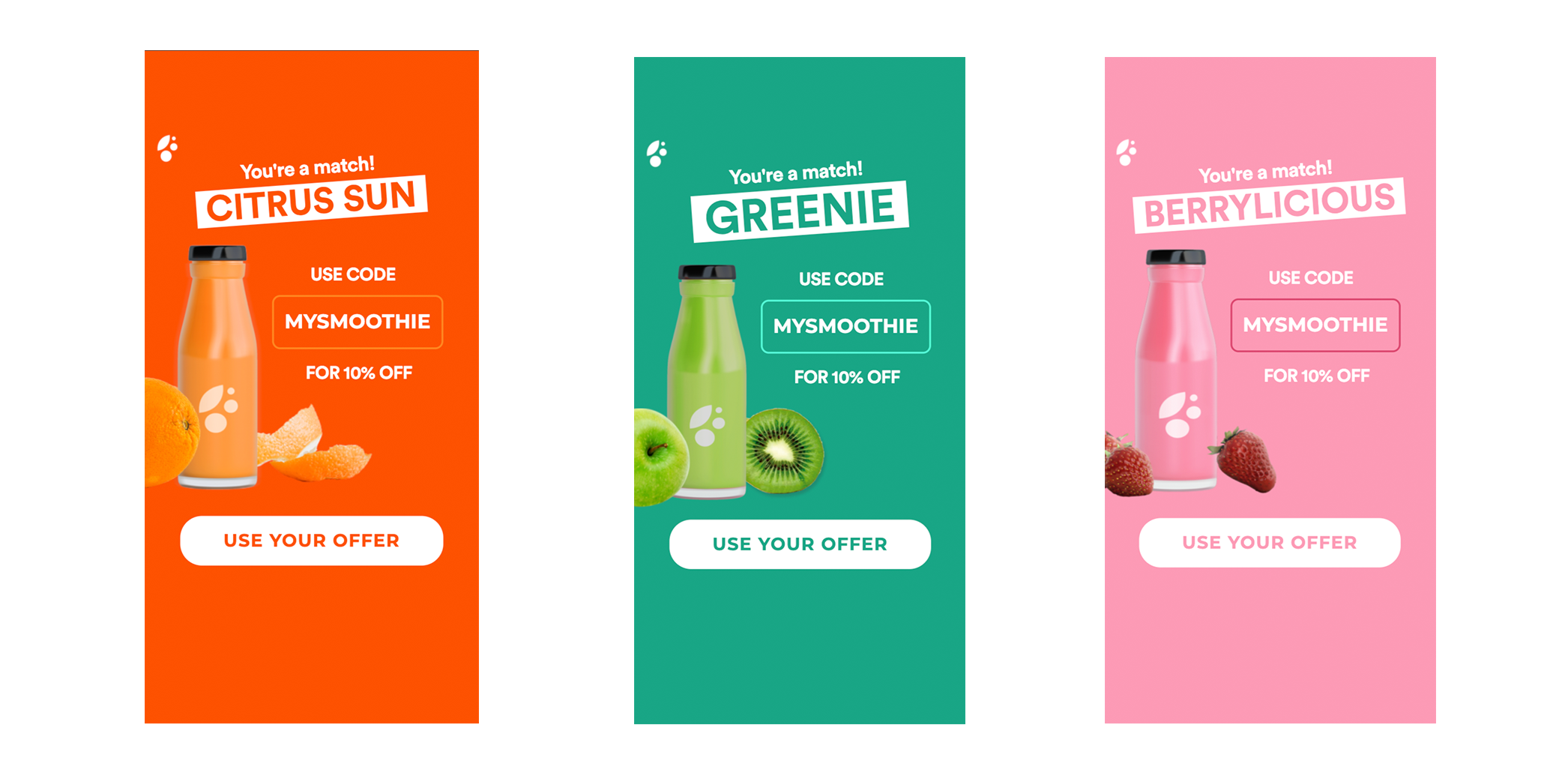 Based on your market research each one should appeal more than the other to a specific persona. So we've determined that Citrus sun would better serve the interests if our Sporty persona, the Greenie will serve the Detox persona and the Berrylicious with our Casual persona.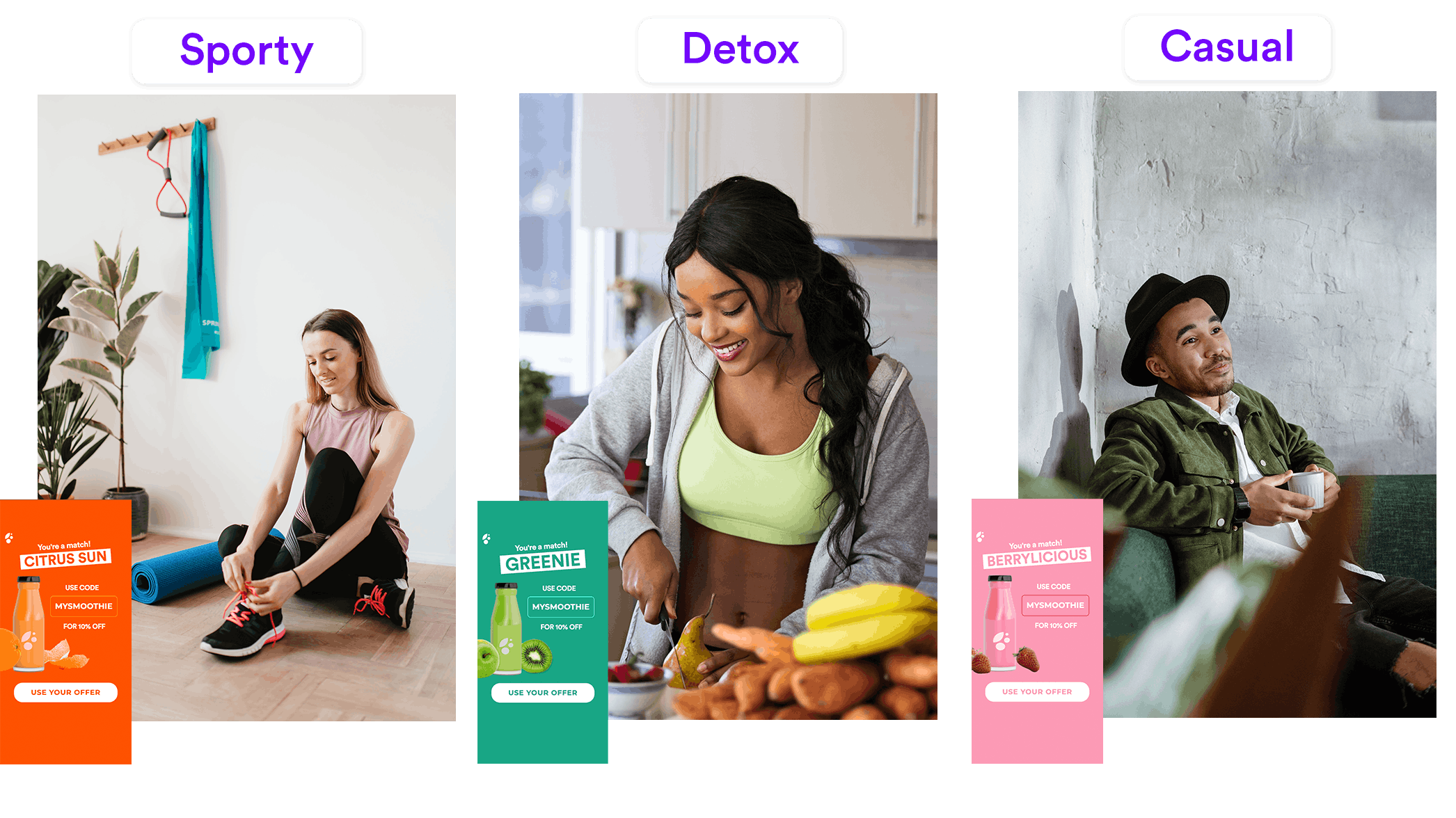 Now that you know who you want to match with your products, you can start thinking about the questions that will lead each persona to their product.
For example, we chose to use the Poll Widget with different options that suit each persona in order to match them to a specific product: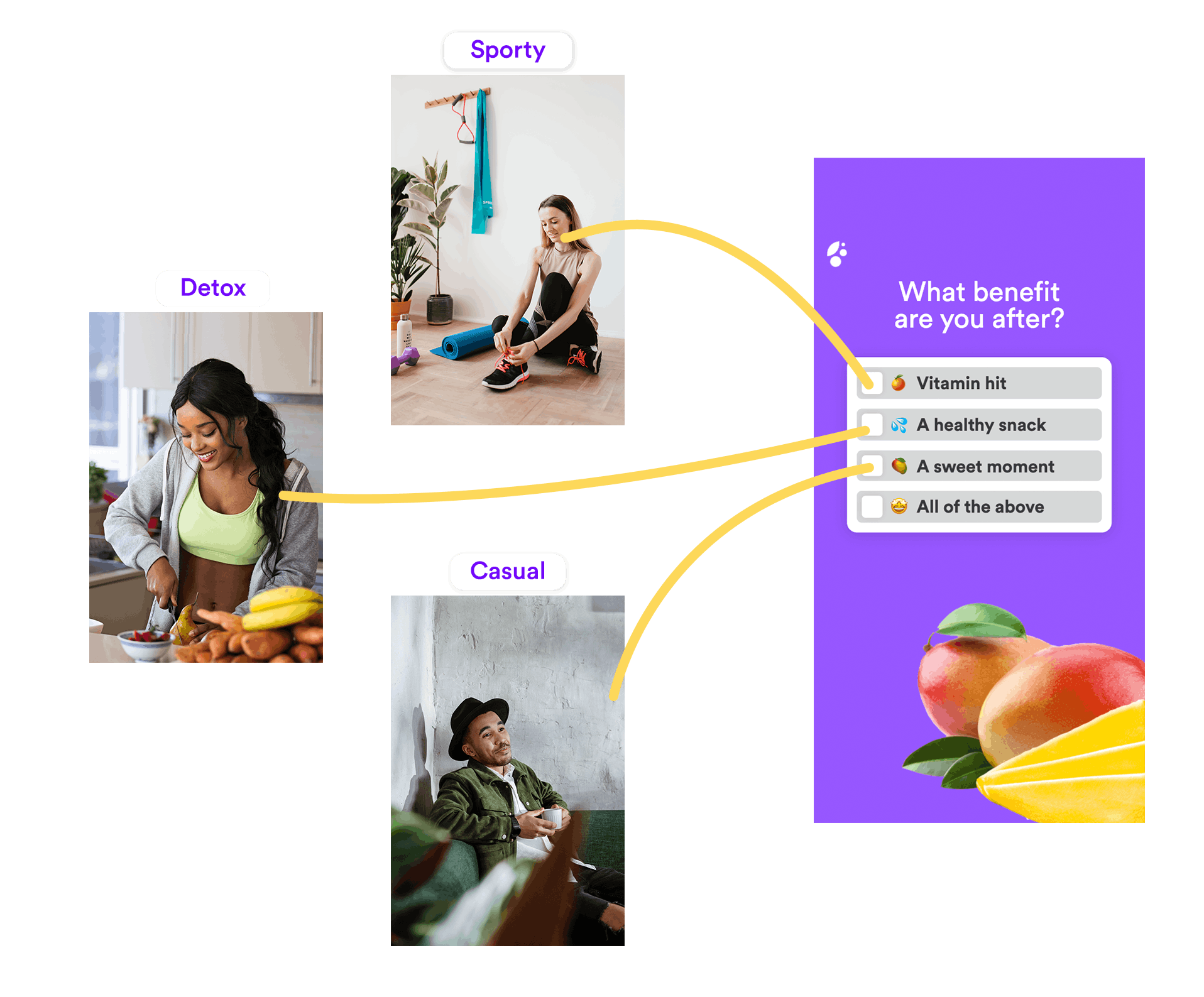 The key to keeping your customer engaged is to make your questions both fun and creative! Don't be afraid to step out of your comfort zone. Here's another example: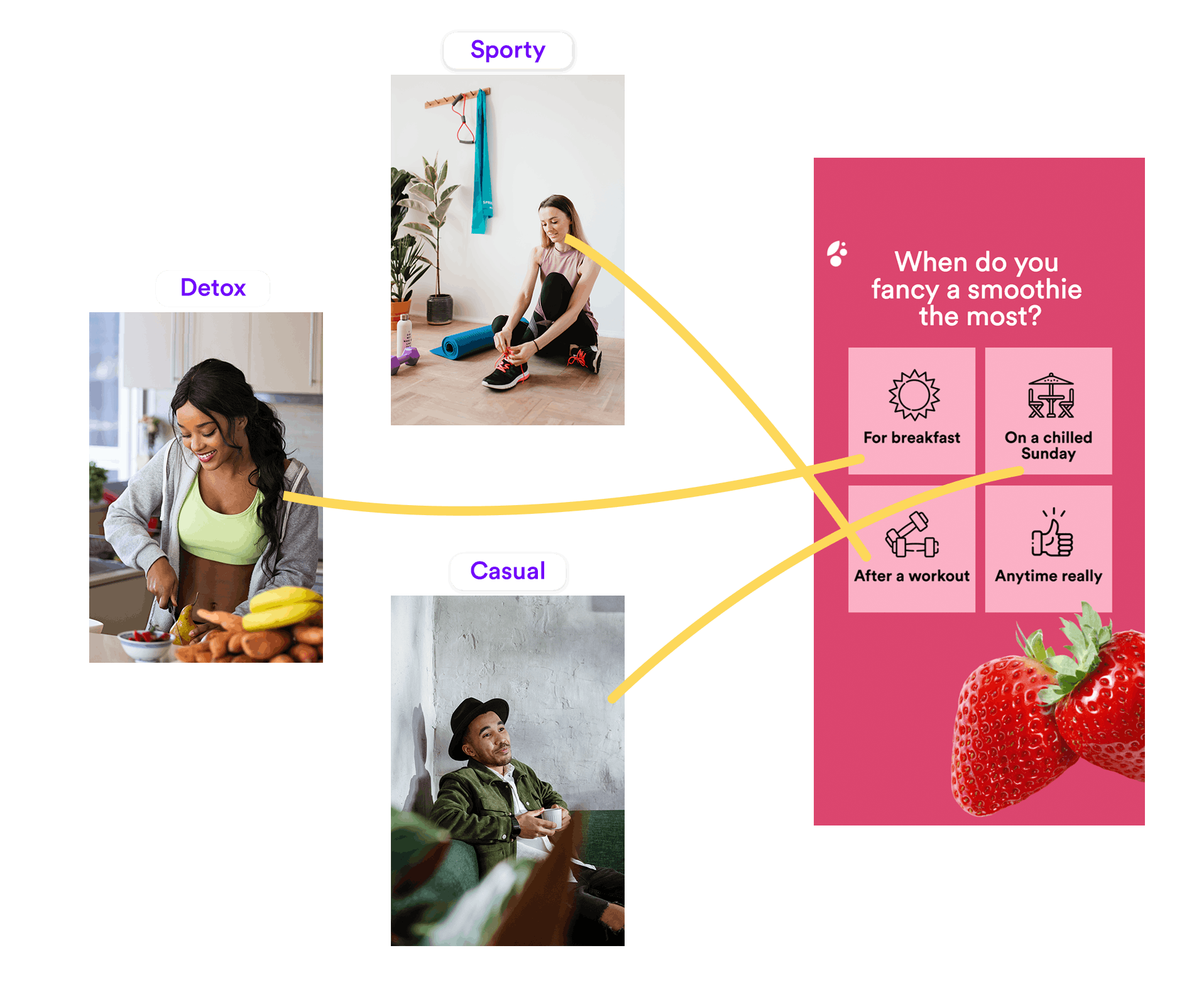 Design a Product Recommendation Quiz with no-code and no-design skills
The fastest way to build a fun, balanced flow design is by choosing one of our templates! You can find them by clicking "Add a new project" on your Projects board. On tapkit, you can own your design using your brand assets. All of our widgets come with a clickable customisation panel, so you can tailor each widget to your needs.
On this video, we're converting our Smoothie template into a Skincare product quiz! You'll see how easy it is to create something of your own in a couple of minutes.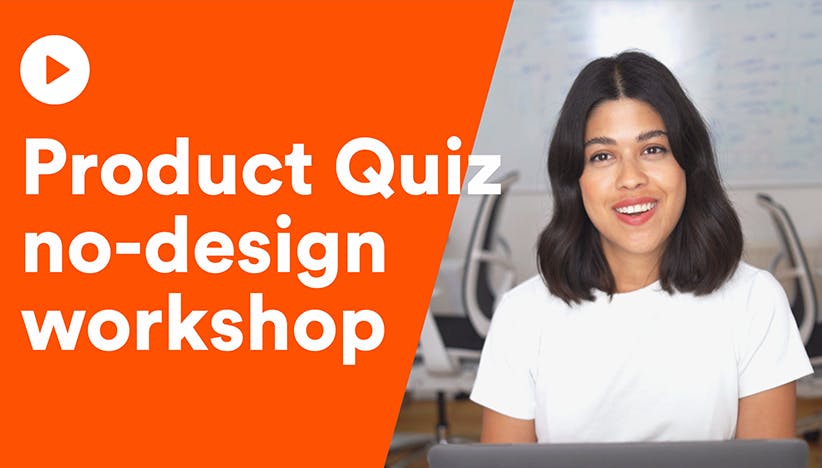 Learn more about your customers with data
In our reports panel, you'll find your Quiz's overall stats, funnel completion and the customer's widget interactions. This is the part that you should pay extra attention as it'll display key information for your business. For example: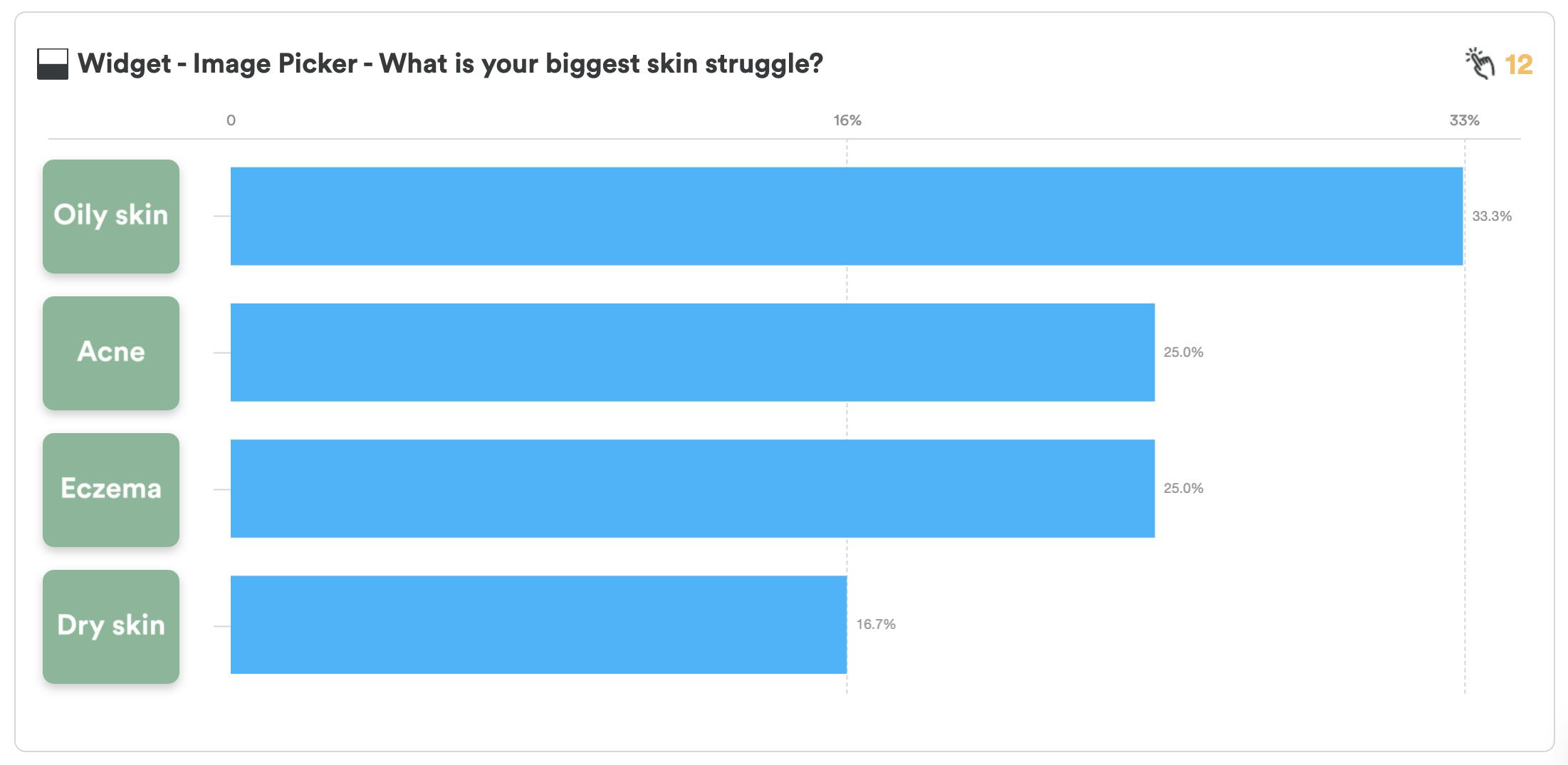 From our Picker Widget, it's clear that this audience is struggling mainly with Oily skin! That's super interesting as this can help you determine which product from your range you should focus on.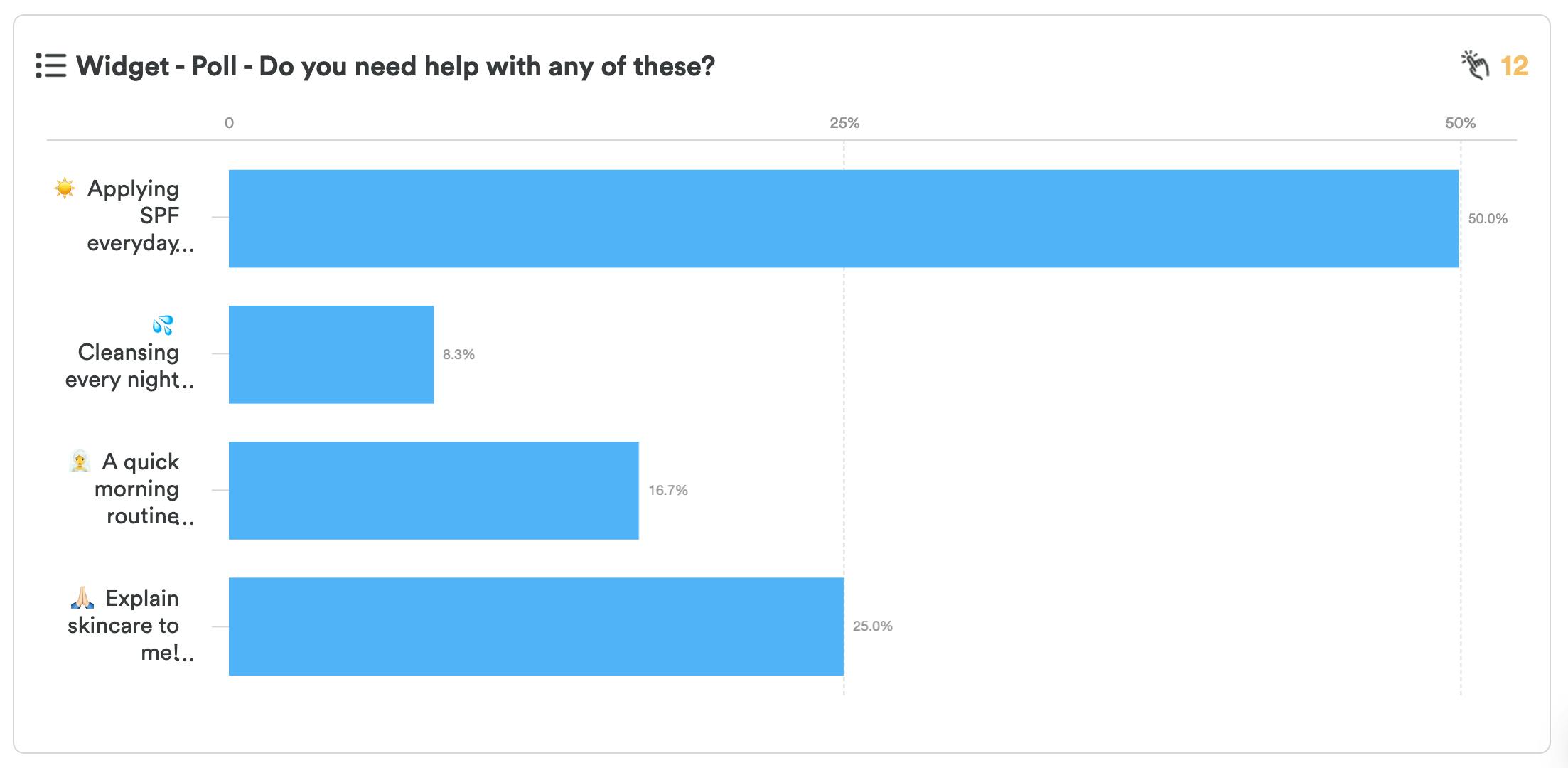 Our Poll Widget, on the other hand, shows that this audience desperately needs help with applying SPF every day. Thanks to this data, we now know that creating more content around SPF usage will generate more engagement from your audience.

And finally, we can clearly see how many button interactions there were on each result. This shows us how motivated this audience was to learn more about your brand or even shop your products!
Make sure you watch our Product Recommendation Quiz series to have even more insights and start creating something for your brand today.
Sign up to tapkit for free or say hi at hello@tapkit.com if you want to get in touch with our super friendly team.