Last time you were here, we talked about your bio link options for your Social Channels. We also highlighted some of the cool things that you can do on Tapkit like:
Full branding customisation 
Custom URL
Email capture
Interactive widgets like polls and pickers
Today, we're going to dive quickly on our Email capture capabilities and how we think this is one of the most effective features you should include in your bio link.
5 lead capture strategies you can do from your bio link
The first thing you need to do know is why you want a lead capture form on your bio link. If you're reading this blog post, I assume you're already familiar with the bio link usages and benefits. But quite possibly, your current bio link tool doesn't offer an email capture feature. If you think you don't need one, we're here to change your mind with 5 strategies you can trigger with an email capture form:
Subscribe to download a free asset
Send a unique discount code
Subscribe to join an online event
Subscribe to get new updates and product launches
Subscribe to receive weekly content relevant to your audience
How Email Capture Forms works on Tapkit
You can include an email capture form directly on your bio link on our FREE plan. Simply drag and drop the email capture widget and add an irresistible call to action to describe your strategy. This should include a clear benefit that people will receive from giving you their email address. For example:
Sign up to receive our free SEO for beginners guide straight to your inbox
Sign up to get 10% off your first purchase
Sign up to get direct access to our free online yoga class
Subscribe to be the first to know when our new flavour drops!
Subscribe to receive weekly recipes to make with your kids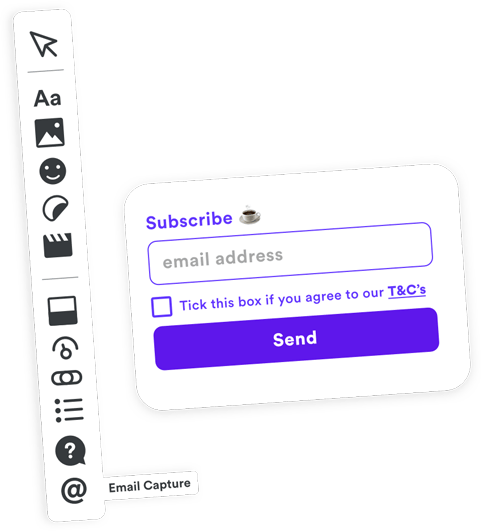 Have a look at some brands making use of email lead capture forms on their bio link made on Tapkit: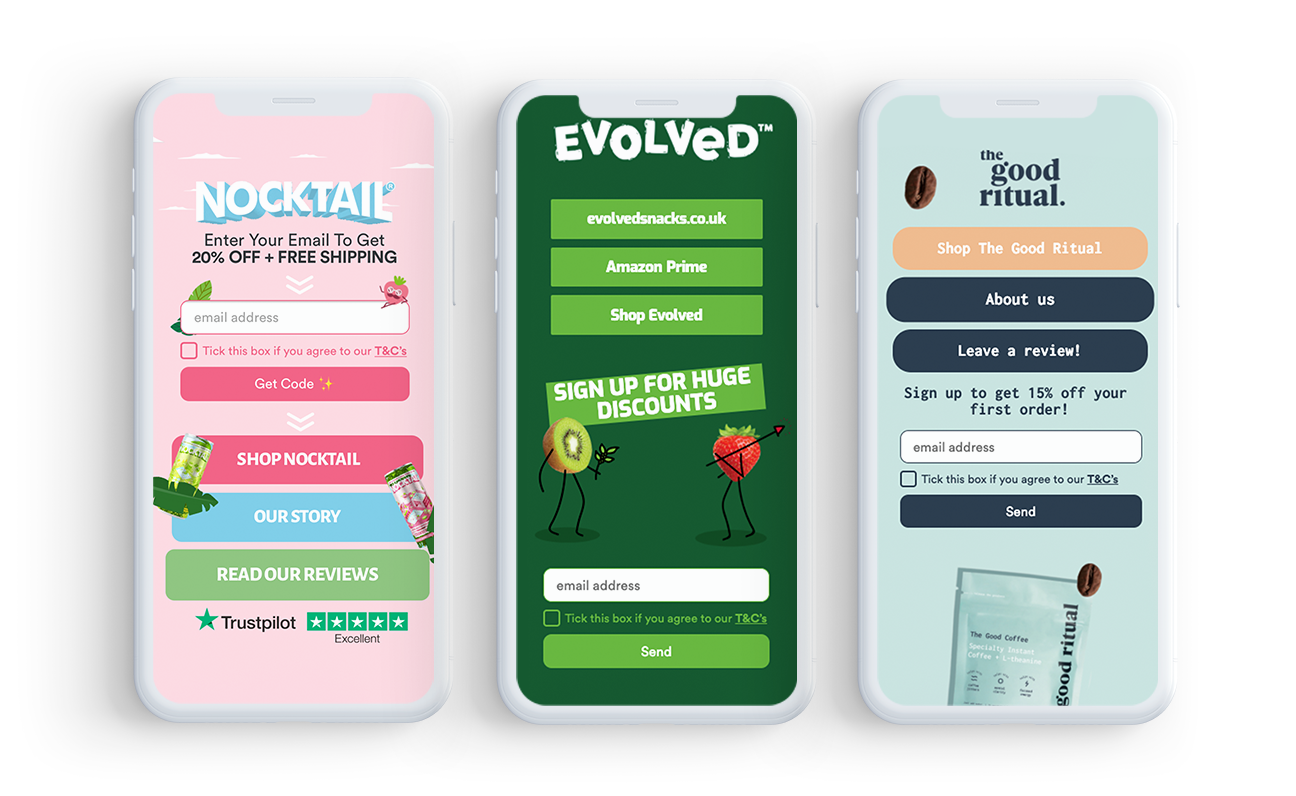 Visit Nocktail, Evolved Snacks and The Good Ritual Instagram bios to see them live!
Mailchimp integration to Tapkit
Tapkit is one of the few bio link builders that can integrate Mailchimp into your bio link. Here is a quick guide on how to: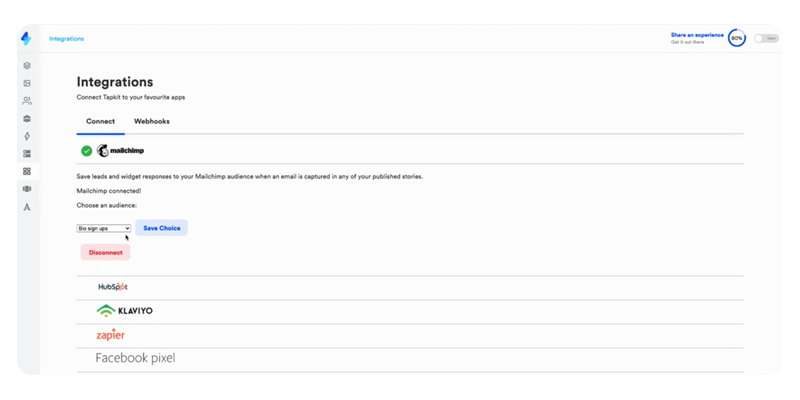 Klaviyo integration to Tapkit
If you're on Klaviyo, we're right there for you! Here's how to integrate on Tapkit: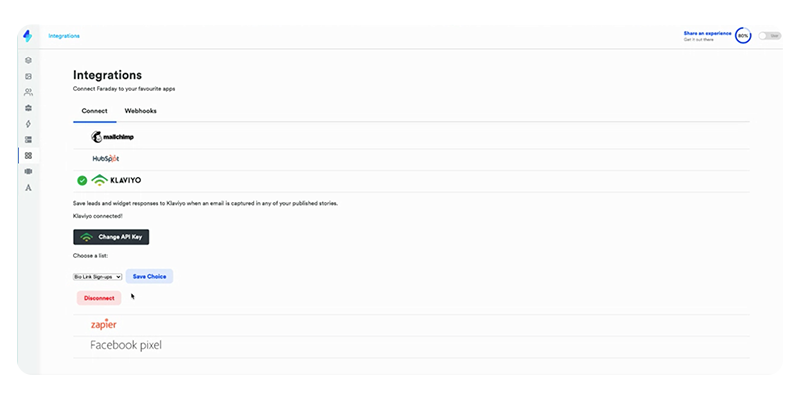 Mailchimp and Klaviyo integration is part of our Pro plan. Luckily, you get an automatic 14-day trial to test it out, PLUS a free bio link design tailored to your brands needs to help you get started. 
Sign up! And start gathering emails on your branded bio link for FREE today!